2019 CPA National Convention Speakers
Keynote Speakers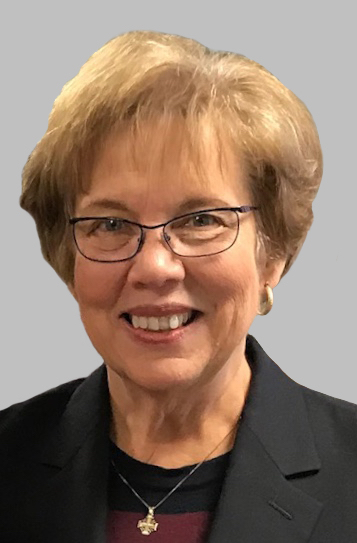 Dr. Donna J. Markham, OP, Ph.D.
Honorary President Plenary Address (May 31st after Opening Ceremony)
Honorary President Plenary Address

Dr. Donna J. Markham
Abstract: Trained as practitioners, researchers and educators, psychologists possess a unique constellation of strengths to successfully address complicated social problems. Especially poignant among current challenges today is the impact of mental and physical health problems affecting the chronically homeless population. The dearth of available government resources, the high cost of the overutilization of emergency departments and acute hospitalizations of the homeless, mentally ill and/or addicted people in our communities creates a recurring cycle of human suffering and social dismay. Additionally, many urban areas are plagued by abandoned or excess properties while the shortage of permanent, affordable housing is at a premium. This presentation will describe an innovative initiative underway in five cities designed to reduce chronic homelessness by 20% and decrease hospital and emergency department admissions by 50% over five years. This is achieved by the provision of intense wraparound services provided by clinicians in new housing development and/or repurposed urban properties. Collaborative efforts between health care systems and social service systems will be described as these efforts have realized the triple aim of enhanced human dignity through better care, decreased costs and an increase of the number of persons cared for. Such partnerships with healthcare institutions, financial institutions and corporations have made successful outcomes possible. The entire initiative is subject to rigorous measurement of outcomes. These data will be shared with attendees.
Bio: Donna Markham OP, PhD, ABPP is a board certified clinical psychologist and Dominican sister who currently serves as President and CEO of Catholic Charities USA (CCUSA). Catholic Charities provides $4.6B in services to over 10 million people annually. In her position, she oversees the implementation of strategic priorities focused on reducing poverty and enhancing human dignity for individuals and families who live on the margins of society. A transformational leader and creative thinker, Dr. Markham is committed to finding solutions to complex social problems. Exercising social responsibility in service to the common good is the goal of her lifework as a psychologist and a woman of faith. An author, educator, clinician and executive, she consults nationally and internationally on issues related to the social determinants of health, organizational transformation and group processes geared toward social and emotional healing. Dr. Markham served as President of the Southdown Institute in Aurora, Ontario for ten years. Prior to her current role at CCUSA, she served as President of the Behavioral Health Institute at Mercy Health System where she led the redesign of the delivery of behavioral health services across the nine geographic regions of the system. On a personal note, she remains particularly proud of her dual citizenship as a Canadian.
---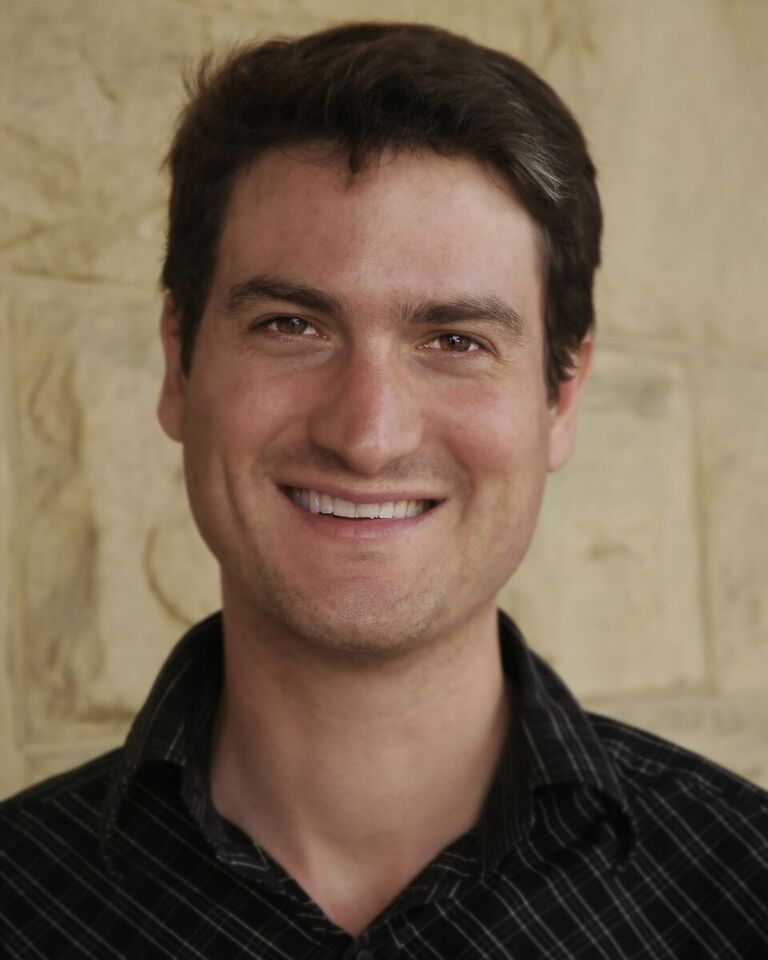 Dr. Greg Mariotti Walton
Plenary Address
Greg Walton is an Associate Professor of Psychology at Stanford University. Much of his research investigates psychological processes that contribute to major social problems and how "wise" interventions that target these processes can address such problems and help people flourish, even over long periods of time.
Dr. Walton focuses on fundamental ways in which people make sense of themselves, other people, and social situations, how meanings people draw can be counterproductive and self-reinforcing (e.g., "People like me don't belong here") and how they can be altered to cause lasting benefits to individuals and to society.
Dr. Walton's research has been covered in major media outlets including the New York Times, Harvard Business Review, The Wall Street Journal, Huffington Post, NPR, The Chronicle of Higher Education, The Washington Post, The San Francisco Chronicle, The Los Angeles Times, and The Onion.
In addition to his scholarship, Dr. Walton is a committed teacher and mentor. At Stanford, he teaches courses on psychology and social problems, including one entitled "Wise Interventions."
http://www.stanford.edu/~gwalton
Keynote Address
Title: Psychologically Wise Interventions Can Support Better Teacher-Student Relationships and Reduce Discipline Problems in School
Dr. Greg Mariotti Walton
Department of Psychology, Stanford University
Abstract: What causes exorbitant rates of suspensions and other discipline problems in school, especially among boys and students of color? Whereas it is common to focus separately on the qualities of teachers and students, I understand discipline problems as emanating from relationships that develop over time between teachers and students. If teachers view students as out of control, they may respond in punitive ways to misbehavior. If students feel disrespected or judged stereotypically, they may act out. A toxic cycle may ensue. To interrupt this cycle, interventions may help either teachers or students build better relationships. Testing this account, I will present two primary intervention field experiments. The first, focused on teachers, encourages an emphatic rather than punitive approach to student misbehavior. This empathic discipline intervention, a brief online exercise (70-min over two sessions) randomized to middle-school math teachers, reduced suspension rates among 1,682 students by 50% over a school year. The second, focused on students, represents worries about belonging and relationships with teachers as normal early in middle school and as improving with time—not as proof of a permanent or global lack of belonging. Delivered in two class sessions early in 6th grade, this social-belonging intervention reduced disciplinary citations among Black boys through the end of high school by 65%, closing the disparity with White boys by 75%. Further analyses identify improved cycles of interaction with teachers in 6th and 7th grades and more positive beliefs at the end of 7th grade. Interventions to reduce discipline problems can improve students' trajectories through school and into adulthood; they also improve the learning environment for all students and the work environment for teachers. Further, they provide a case study illustrating a distinctive social-psychological approach to understanding and remedying social problems. Discussion will address these implications and how psychologically "wise" interventions can address diverse social and personal problems.

---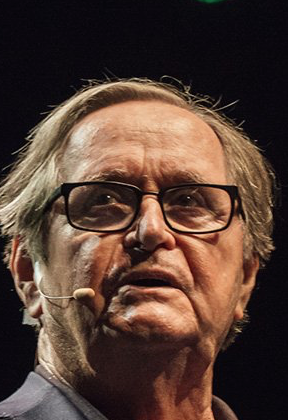 Dr. Brian Little
Plenary Address
Dr. Brian Little is an internationally acclaimed scholar and speaker in the field of personality and motivational psychology. His pioneering research on how everyday personal projects and 'free traits' influence the course of our lives has become an important way of explaining and enhancing human flourishing. Professor Little is currently at Cambridge University where he is a Fellow of the Well-Being Institute and Director of the Social Ecology Research Group in the Department of Psychology. He is also affiliated with the Cambridge Judge Business School and the Psychometrics Centre at Cambridge.
Professor Brian R. Little received his early education in British Columbia and his Ph.D. from the University of California, Berkeley. His research lies at the intersection of personality, developmental and applied psychology. He has taught at Oxford, Carleton and Harvard Universities and received numerous awards for his teaching and research. Since 2000 he has been Distinguished Research Professor Emeritus at Carleton and since 2010 has been directing the Social Ecology Research Group (SERG) at Cambridge.
Dept. Website: http://www.psychol.cam.ac.uk/people/bl321@cam.ac.uk
Personal Website: http://www.brianrlittle.com
Keynote Address
Title: Fates Beyond Traits: The Social Ecology of Human Flourishing
Dr. Brian Little
Department of Psychology, Cambridge University
Abstract: The study of human personality explores how each of us is like all other people, some other people and no other person. Understanding the nature and nurture of human personality is essential to shaping our singular and collective futures. One influential perspective on personality emphasizes how stable traits such as extraversion or neuroticism have consequences for how we think, feel and act, for better or for worse. From this perspective, whether our lives go well or poorly is largely determined by our biogenic traits. This is an important perspective, but it is incomplete.
I present an alternative social ecological perspective on personality that claims that we have fates beyond traits. We shape our lives through the pursuit of personal projects that can range from the trivial pursuits of typical Thursdays to the overarching and self-defining commitments of our lives. Although project pursuit reflects our stable traits it also is influenced by the stable and dynamic features of our environmental contexts and by the enactment of "free traits" that involve us acting out of character.
Human flourishing comprises the sustainable pursuit of core projects in our individual and collective lives. From this perspective, human personality is intriguing, hilarious, complex, frustrating, noble and massively consequential.
---

Dr. William Barr, Dr. Angela Colantonio
Plenary Symposium
Plenary Symposium: Chronic Traumatic Encephalopathy (CTE) in Sport and in Intimate Partner Violence. Exploration of Repeated Concussions in Two Populations from a BioPsychoSocial Perspective
Sponsored by the CPA's Neuropsychology Section
Dr. William Barr: Believers Versus Deniers: The Radicalization of CTE Science:
Abstract: The topic of repetitive brain injury, as obtained through participation in contact sports, continues to receive extensive media coverage across North America and the world at large. This presentation will provide an up-to-date review of the current scientific status of Chronic Traumatic Encephalopathy (CTE) and an examination of the social effects of media coverage of this controversial condition. The scientific review will include a critical examination, from a neuropsychological perspective, of the studies that have been offered to support the underlying claim that repetitive brain injury causes a specific form of tauopathy with a profile of symptoms that is distinct from other clinical and neurodegenerative diseases. The presentation will continue with a review of the societal influences that press and social media coverage have exerted on youth hockey and football participation and on legal challenges involving professional athletes from the National Hockey League (NHL), National Football League (NFL), and Canadian Football League (CFL). The presentation will conclude with a social psychological analysis of modern day tendencies for polarization of the public in the face of controversial issues, such as we find in politics and in our response to the continuing scientific study of CTE.
Dr. Angela Colantonio: Beyond football: Intimate partner violence and concussion/brain injury
Abstract: Intimate partner violence (IPV) affects 1 in four women over their lifetime in Canada and international estimates are even higher. Up to 92 of hits are to the head, face and neck in this context and are more likely to be repetitive. While the majority of research on Chronic Traumatic Encephalopathy (CTE) has been conducted on male athletes, there has been a dearth of research on women experiencing brain injury in the IPV context. The aim of this presentation is to present an overview of research on brain injury among women in the IPV context and its significance with respect to CTE. Further, research highlights from a new program of research on IPV and traumatic brain injury in Canada will be shared that includes a needs assessment of frontline providers and a report from the first national workshop on IPV and brain injury that includes a broad range of stakeholders. Innovative education strategies that have developed including a toolkit for front line providers and future research directions will also be discussed.

Affiliation: University of Toronto and the Toronto Rehabilitation Institute-University Health Network
---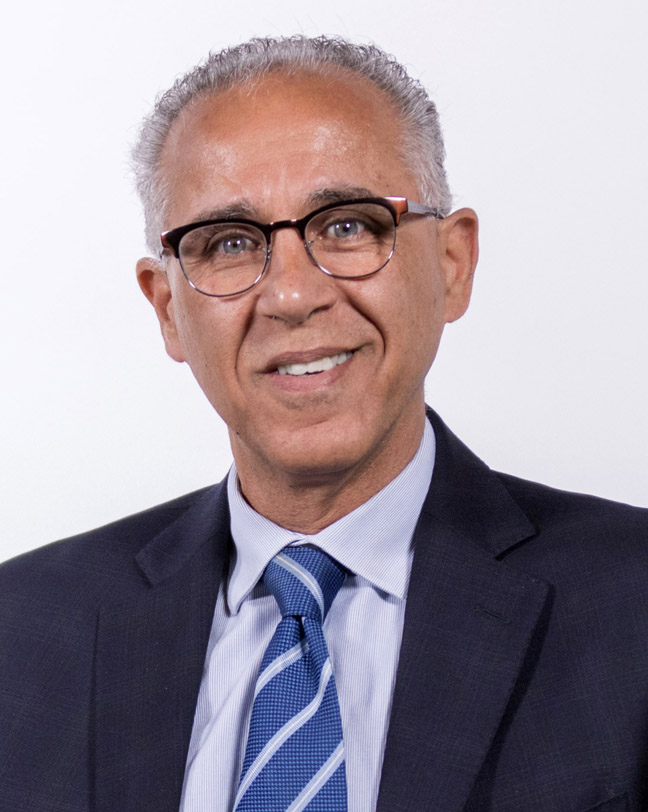 Dr. Sam Mikhail
CPA President, 2018-2019
Presidential Address
Title: TBA
Dr. Sam Mikhail
CPA President, 2018-2019
Abstract:

---