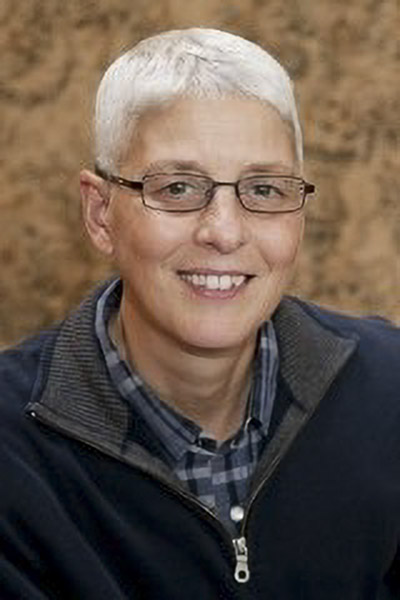 Ada L. Sinacore, Ph.D.
Discours présidentiel
Président de la SCP, 2021-2022
Discours présidentiel
Titre : Human Rights and Social Justice: Leading With Compassion and Courage
In this address, I will discuss the role of psychology in the areas of human rights and social justice.  I will start by defining human rights and outlining how other organizations have approached this topic. Next, I will discuss the human rights offenses in Canada as identified by the United Nations Human Rights Council (UNHRC) and the areas that can be specifically attended to by psychology.   Although, I will be talking about human rights generally, in honor of International Pride Month, I will be using the historic foundations and evolution of Pride.  I will use Pride as an example of the importance of human rights work both historically and presently, as LGBTQIA2S+ people continue to face many human rights violations in Canada.  Finally, I will discuss how psychologists and the discipline of psychology can be leaders in addressing human rights to bring about lasting systemic change, especially in the areas of research, teaching, clinical practice, and advocacy.
President, Canadian Psychological Association (2021-2022)
Fellow, Canadian Psychological Association
Graduate Program Director,  Counselling Psychology Program
Associate Member, Institute for Gender, Sexuality and Feminist Studies
Director, Social Justice and Diversity Research Lab
Program Director, Diploma in Human Relations, Diversity and Sexuality
Associate Professor, Counselling Psychology Program
Department of Educational and Counselling Psychology
Faculty of Education
McGill University
---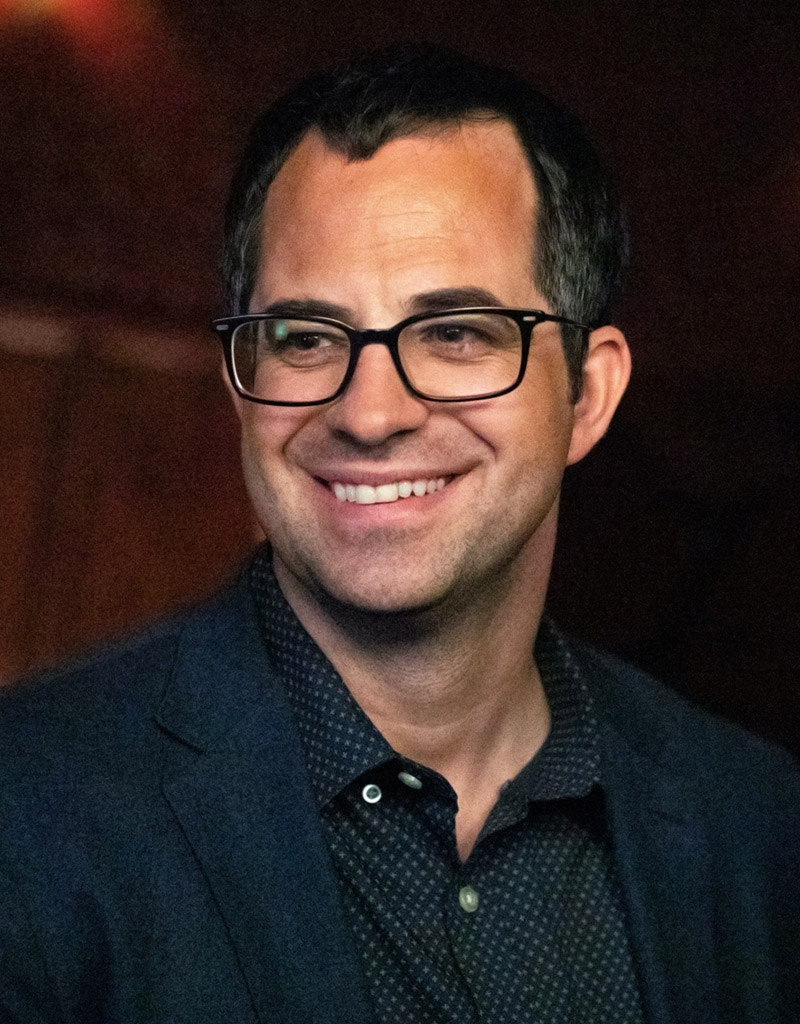 Jay Van Bavel, Ph.D.
Discours-programme/conférence plénière
Associate Professor of Psychology & Neural Science at New York University
Affiliate at the Stern School of Business in Management and Organizations
Director of the Social Identity & Morality Lab
Discours-programme/conférence plénière
Titre: The Power of Us: Harnessing Our Shared Identities to Improve Performance, Increase Cooperation, and Promote Social Harmony

The Power of Us: Harnessing Our Shared Identities to Improve Performance, Increase Cooperation, and Promote Social Harmony

by Jay Van Bavel & Dominic Packer (2021)
What causes people to develop an identity? What happens to people when they define themselves in terms of group memberships? And how can our identities instead be harnessed to improve performance, increase cooperation, and promote social harmony? This talk will explain how key principles of social identity are key for understanding the biggest societal challenges, including racism, polarization, group conflict, misinformation on social media, economic inequality, climate change, and democracy.
We argue that groups are central to how we define ourselves. The most important groups in people's lives and thus their most central social identities are often quite stable. And yet we also have a readiness for solidarity—even with complete strangers—which allows us to find common cause around new shared identities. Different identities become salient at different times—and when a particular social identity is active, it can have profound effects on our thoughts, feelings, and behaviors.
Jay Van Bavel is an Associate Professor of Psychology and Neural Science at New York University, an affiliate at the Stern School of Business in Management and Organizations, and Director of the Social Identity & Morality Lab. He is the co-author of The Power of Us: Harnessing Our Shared Identities to Improve Performance, Increase Cooperation, and Promote Social Harmony. Jay completed his BA at the University of Alberta, PhD at the University of Toronto and a Postdoctoral Fellowship at The Ohio State University.
From neurons to social networks, Jay's research examines how collective concerns—group identities, moral values, and political beliefs—shape the mind, brain, and behavior. His work addresses issues of group identity, social motivation, cooperation, implicit bias, moral judgment, decision-making, and social media. He studies these issues using a combination of neuroimaging, lesion patients, social cognitive tasks, economic tasks, cross-cultural surveys, and computational social science.
Jay has published over 100 academic publications and co-authors a mentoring column, called Letters to Young Scientists, for Science Magazine. He has written about his research for The New York Times, BBC, Scientific American, The Wall Street Journal, LA Times, and The Washington Post and his work has appeared in academic papers as well as in the US Supreme Court and Senate. His research was also featured in TEDx and TED-Ed videos and he has consulted with the White House, United Nations, European Union, and World Health Organization on issues related to his research.
Jay has given talks at dozens of psychology departments and business schools, as well as academic conferences, professional events, and non-academic organizations (including the World Science Festival). He received the NYU Golden Dozen Teaching Award for teaching courses on Social Psychology, Social Neuroscience, Attitudes and Evaluation, Intergroup Relations, Group Identity, Moral Psychology, Professional Development, and Introduction to Psychology.
His research has received several awards, including the Young Investigator Award for distinguished contributions in social neuroscience from the Society for Social Neuroscience, the Young Scholars Award for outstanding achievements in social and personality psychology from the Foundation for Personality and Social Psychology, the Janet T. Spence Award for Transformative Early Career Contributions from the Association for Psychological Science, the F.J. McGuigan Early Career Investigator Prize from the American Psychological Foundation, the Gordon Allport Intergroup Relations Prize and the SPSP Wegner Theoretical Innovation Prize.
---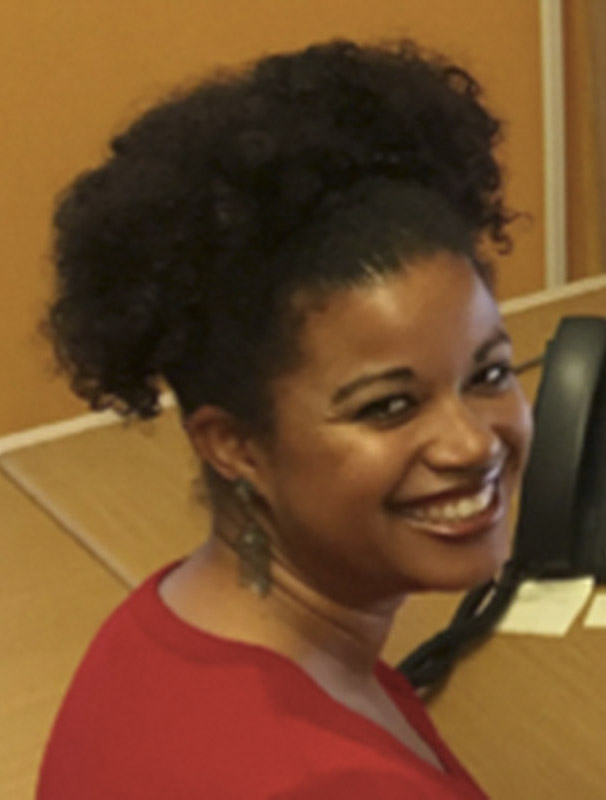 Jennifer M. Gómez, Ph.D.
Discours-programme/conférence plénière
Incoming Assistant Professor, School of Social Work, Boston University
Board Member & Chair of the Research Advisory Committee, Center for Institutional Courage
Discours-programme/conférence plénière
Titre: Cultural Betrayal: From Violent Silencing to Healing for Black Women & Girls
Cultural Betrayal: From Violent Silencing to Healing for Black Women & Girls
Societal inequality, including racism, impacts marginalized youth and young adults, including their experience, meaning-making, and outcomes of interpersonal trauma. Proposed by Gómez in 2012, cultural betrayal trauma theory (CBTT) highlights cultural betrayal in within-group trauma in marginalized populations as a dimension of harm that affects mental, physical, behavioral, and cultural health outcomes. In CBTT, within-group trauma violates the (intra)cultural trust—solidary, love, loyalty, connection, responsibility—that is developed in-group to buffer against societal inequality. Thus, within-group trauma, termed a cultural betrayal trauma, can contribute to diverse, costly outcomes, such as dissociation, hallucinations, and internalized prejudice. In this talk, I will first briefly review the literature on racism, intersectional oppression, and sexual trauma. I then will define CBTT, list its postulates, and review the state of empirical support for CBTT in diverse marginalized populations. Next, I will preview the scope of my book project, [working title] Cultural Betrayal: From Violent Silencing to Healing for Black Women & Girls (Publisher: APA Books, academic press of the American Psychological Association). Following implications for healing, I will close with concrete steps for engaging in institutional courage (Freyd, 2018) that promotes structural change benefiting Black women and girl survivors of cultural betrayal sexual trauma.
Jennifer M. Gómez, Ph.D., Board Member and Chair of the Research Advisory Committee at the Center for Institutional Courage, is a 2021-22 Fellow at the Stanford University Center for Advanced Study in the Behavioral Sciences (CASBS) in the U.S. She is also an Assistant Professor at Wayne State University and the lead co-editor of the 2021 special issue of Journal of Trauma & Dissociation- Discrimination, Violence, & Healing in Marginalized Communities.
Beginning July 2022, she will begin as an Assistant Professor at Boston University (BU) School of Social Work, Clinical Practice Department, and Faculty Affiliate at BU's Center for Innovation in Social Work & Health. Her primary research focus is cultural betrayal trauma theory (CBTT), which she created as a framework for empirically examining the mental, behavioral, cultural, and physical health impact of violence on Black and other marginalized youth, young adults, and elders within the context of inequality. Dr. Gómez has published over 70 peer-reviewed journal articles, book chapters, scholarly writings, and pieces for the general public. Her work has been recognized by the National Academy of Sciences (NAS), Ford Foundation, and Michigan Center for Urban African American Aging Research (MCUAAAR). She is currently writing her first academic book, working title Cultural Betrayal, Sexual Abuse, and Black Women & Girls: From Violent Silencing to Healing (Publisher: [American Psychological Association] APA Books). Dr. Gómez' ultimate goal for her research is to identify avenues of hope and healing for individuals, families, communities, institutions, and society. Website: http://jmgomez.org; Twitter: @JenniferMGmez1
---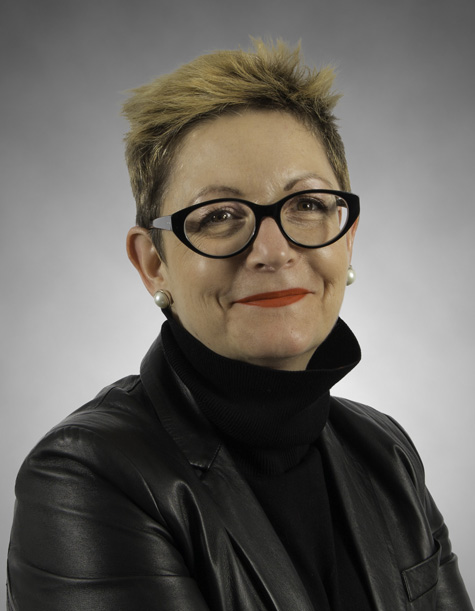 Karen R. Cohen, Ph.D., C.Psych.
Discours-programme/conférence plénière
Chef de diréction de la SCP
Discours-programme/conférence plénière
Titre : Looking Inward, Outward and Forward for Psychology: An Advocacy Perspective
Psychology is a broad and diverse discipline and profession where its members sometimes have as much in common with researchers and practitioners in other fields as they do with each other. And yet, we come together in our knowledge and understanding of how things work and, in particular, how they work for people and other living things. We also come together in our membership in organizations, like the CPA, whose mandate is to meet the needs of the discipline and profession and advance psychology's expertise in the service of society. CPA's advocacy role involves representing psychology with funders and decision-makers whose policies, programs and services are critical to advancing our work but also because policies, programs and services can be informed by what psychology knows. This advocacy role is as important to society as it is to the discipline and profession. The CPA has defined psychology as the study of thinking, feeling and behaviour. It is difficult to imagine any piece of legislation, program, policy, or regulation whose success does not depend on an understanding of how people think, feel, and behave. In this talk, I will review the challenges, successes and opportunities that face psychologists and psychology. These will include those facing the discipline and profession, those faced by society and its institutions to which psychology can contribute, and how psychology might position itself going forward, both to thrive as a field of practice and study, and to make meaningful contributions to the societies in which we live and work.
Dr. Karen Cohen is the Chief Executive Officer (CEO) of the Canadian Psychological Association (CPA), a position she has held since 2008. She is a psychologist, registered in Ontario, having completed her masters and doctoral degrees in clinical psychology and a post-doctoral fellowship in rehabilitation psychology and neuropsychology. She practiced in several settings during the first half of her career, working mostly with adults living with a range of chronic health problems and disabilities.
As CEO of CPA, Dr. Cohen's responsibilities revolve around the association's mandates to promote the science, practice and education of psychology across Canada and internationally. She holds and has held leadership roles on many health and science-related alliances such as the Health Action Lobby, the Canadian Alliance of Mental Illness and Mental Health, and the Canadian Consortium of Research. She has prepared and presented briefs to standing committees of the Senate and House of Commons of Canada on matters pertaining to health and mental health.
At the invitation of the Minister of Revenue, Dr. Cohen currently serves as co-chair of the Disability Advisory Committee, a committee whose mandate is to advise the Minister on the administration and interpretation of tax measures for persons living with disability. Dr. Cohen has written and presented widely across Canada and internationally on the science, practice and education of psychology and on psychology's contributions to public policy. She is a fellow of the CPA and a recipient of the Mike Teschuk Service in Psychology Award from the Canadian Council of Professional Psychology Programs.
---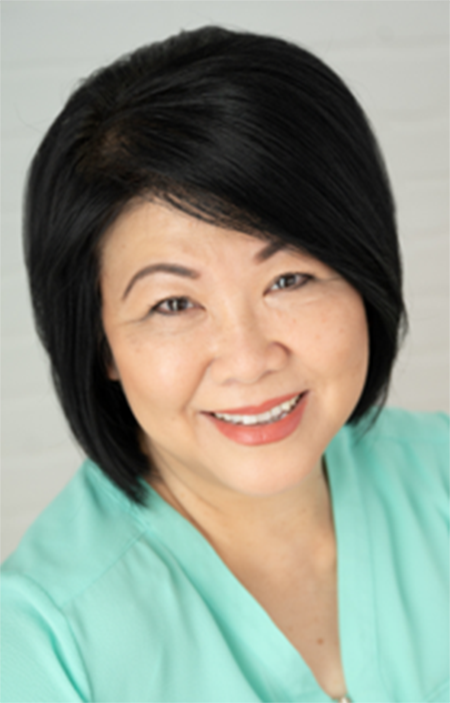 Josephine C. H. Tan, PhD., C.Psych.
Discours-programme/conférence plénière
Président honoraire de la SCP 2021-2022
Discours-programme/conférence plénière
Titre : Human rights and psychology: What does one have to do with the other?
Much of the work done in psychology has relevance to human rights.  It is only in recent times that the intersection between psychology and human rights is gaining traction as a field of its own.  It is difficult to define human rights psychology because the field is complex and covers a large expanse of human and societal experiences across the world.  Given the nature of the discipline, Psychology is well-equipped to play an important role in conversations and efforts designed to address some of the most pressing concerns facing our world today.  There is a global movement to better prepare current and future generations of psychologists to move beyond their traditional boundaries and orient their work towards securing a better future for all.  This presentation will offer an introductory overview of this new area, the various efforts and initiatives that are being carried out at the international level, the resources that are available to those who are interested in this area, and the emerging issues and challenges in the field.
Fellow, American Psychological Association
President-Elect & Area Chair (Canada), International Council of Psychologists
Academic Editor PLOS ONE
Cognitive Acquisition Lab - Centre for Biological Timing & Cognition
Department of Psychology - Lakehead University
Josephine C. H. Tan is the current President of the International Council of Psychologists (ICP), which is a global organization and an UN-accredited NGO dedicated to issues of human rights and psychology.  She was born in Malaysia, completed her university studies in Canada, and became a Canadian citizen after graduating from the University of New Brunswick with a PhD in Clinical Psychology.  Soon after, she joined the psychology faculty at Lakehead University where she remains to this day.   She is an APA Fellow with Fellow status in Divisions 1 (Society for General Psychology), 12 (Society of Clinical Psychology), 35 (Society for the Psychology of Women), and 52 (International Psychology).  Her research activities lie within the areas of international and cultural clinical psychology relating to mental health, self-harm, suicide, resettlement experiences of Syrian refugees, decolonizing psychology, and leadership styles.  She has published and presented her work at international conferences and at UN NGO meetings in New York.  She collaborates with international colleagues on matters related to psychology and human rights, and maintains a part-time clinical practice in which majority of her clients are First Nations residential school survivors and their family members.  She continues her collaboration with the Kamatsiaqtut which is a help line based in Nunavut.
---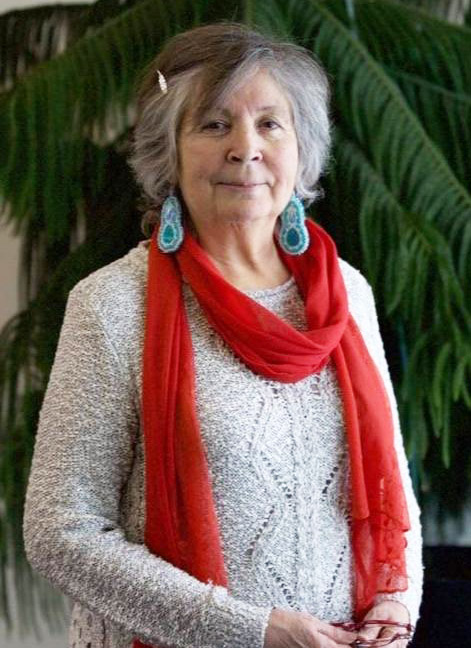 Beverly Keeshig-Soonias, Ph.D.
Elder of the CPA's Indigenous Peoples' Section
Welcome Ceremony and Closing Ceremony
She will speak on June 17th at 8am MT and on June 19th at 3pm MT
Beverly Keeshig-Soonias is Anishinaabekwe, has a law degree and is a registered psychologist. She has a unique combination of life experience, theoretical background and personal attributes. She is an Indigenous woman and a member of the Chippewas of Nawash First Nation. Her parents and family members are survivors of Indian residential schools. Beverly has extensive knowledge about wahkotowin (the business of being related), the intergenerational trauma and systemic effects of the Residential School Experience, family systems, adolescents, addictions, and the power of healing. She has worked with adolescents and families since 1995 at Oskayak Treatment Centre and for community agencies.
Over the years Beverly has been involved in the Indigenous community and in the multi-cultural community in Central Alberta serving on community boards such as the Red Deer Native Friendship Centre, Central Alberta Diversity Association, the Community Housing Advisory Committee, and as an ongoing volunteer and a community Elder.
---