CPA2022 is scheduled to take place from June 17th – 19th, 2022, at the Hyatt Regency Calgary in Calgary, AB, with Pre-Convention Workshops taking place on June 16th.
While we are presently planning for an in-person event (with hybrid components), we are continually monitoring the situation and if need be, will, again, convert our in-person event to a virtual event. Either way, we are excited to plan another fabulous event that will allow for numerous opportunities for engagement, learning and networking.
The CPA's Sponsorship Program is designed to provide companies with an opportunity to engage with CPA members, affiliates, and attendees at our annual convention. Don't miss out on the opportunity to increase your market share!
---
The Canadian Psychological Association (CPA) was organized in 1939, and is the national association for the science, practice, and education of psychology in Canada. With over 7,000 members and affiliates, the CPA is Canada's largest association for psychology. By advancing research, knowledge, and the application of psychology in the service of society through advocacy, support, and collaboration, the CPA envisions a society where understanding of diverse human needs, behaviours and aspirations drives legislation, policies, and programs for individuals, organizations, and communities.
If you have any questions or would like to discuss opportunities associated with the CPA's Convention, please contact
sponsorship@cpa.ca.
Prospectus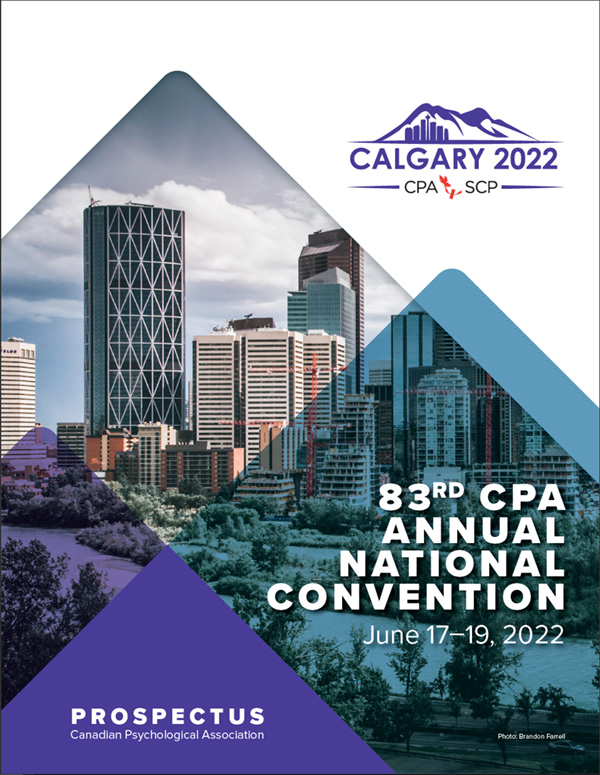 We are pleased to provide standard exhibitor packages, sponsor-exhibitor packages, and numerous sponsor opportunities at various levels (platinum, gold, silver and bronze), as well as advertising options within the CPA's Virtual Series.