The CPA's 82nd Annual National Convention is going virtual!
The CPA's Annual National Convention is the one place each year where 1,600 – 1,800 scientists, practitioners, educators, and students of psychology come together to learn about advances, developments and issues that govern practice, science and education in psychology. As COVID-19 continues to prevent us from gathering together in person, the CPA is once again pivoting our traditional in-person annual convention to a virtual event that is sure to bring more people together than ever!
The CPA's 2020 Virtual Series brought over 1,800 delegates and presenters together, and we're confident that CPA2021, which will span three weeks from June 7
th
– 25
th
, will surpass that number.
Take advantage of the low entry barrier for our 2021 virtual series! With free registration for CPA Members, Affiliates, and Student Affiliates, and three weeks of new and ongoing content, we are anticipating a broad audience to attend, including multiple people within the same organization. The three-week duration will promote rich engagement and give you ample opportunity to engage with delegates.
The CPA's Sponsorship Program is designed to provide companies with an opportunity to engage with CPA members, affiliates, and attendees at our 82nd Annual National Convention. Don't miss out on this unique virtual opportunity to increase your market share!
---
The Canadian Psychological Association (CPA) was organized in 1939, and is the national association for the science, practice and education of psychology in Canada. With almost 7,000 members and affiliates, the CPA is Canada's largest association for psychology. By advancing research, knowledge and the application of psychology in the service of society through advocacy, support, and collaboration, the CPA envisions a society where understanding of diverse human needs, behaviours and aspirations drives legislation, policies, and programs for individuals, organizations and communities.
If you have any questions or would like to discuss opportunities associated with the CPA's 2021 Virtual Event, please contact sponsorship@cpa.ca.
Prospectus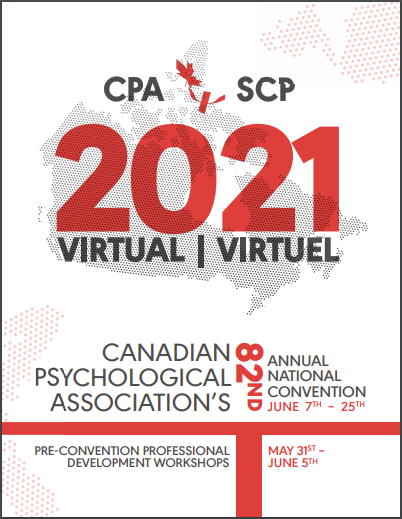 We are pleased to provide standard exhibitor packages, sponsor-exhibitor packages, and numerous sponsor opportunities at various levels (platinum, gold, silver and bronze), as well as advertising options within the CPA's Virtual Series.