Notice has gone out to all presenters advising of the scheduled date/time for individual presentations. Please note that all times are in Eastern Time.  Should you have a conflict or issue with your scheduled time, please contact us at convention@cpa.ca.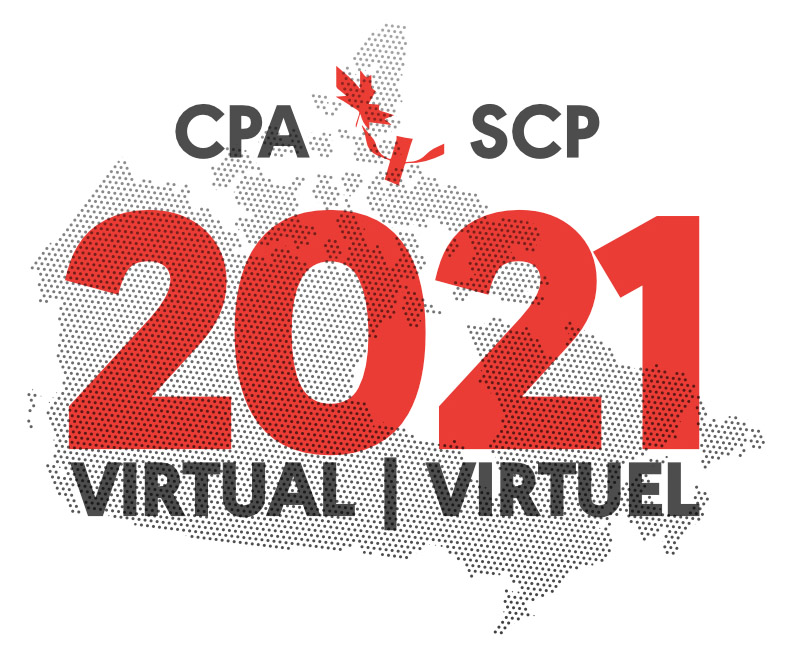 The CPA is pleased to announce that registration is now open for the CPA's 2021 Virtual Convention and Pre-Convention Workshops.  Pre-convention workshops will take place from May 31st through June 5th, with the virtual convention following from June 7th through 25th.
With over 1,000 submissions, a stellar line-up of keynote addresses and section featured speakers, and 6-month of on-demand access, this is an event not to be missed!
https://convention.cpa.ca/registration/
---
The online only version of the abstract book from the CPA's 2020 national convention is now available. It features abstracts accepted for inclusion in the in-person convention, as well as the COVID-specific abstracts accepted for the virtual series.
---
Connect with us
General Information
CPA Convention Department
613-237-2144 ext. 330
1-888-472-0657 ext. 330
convention@cpa.ca
CPA Marketplace and Sponsorship
For information about becoming a Sponsor and/or renting a booth space in the CPA Marketplace trade show, please contact:
613-237-2144 ext. 325
1-888-472-0657 ext. 325
sponsorship@cpa.ca
CPA's 81st Annual Convention & Tradeshow – May 28 – May 30, 2020
Montreal, Québec