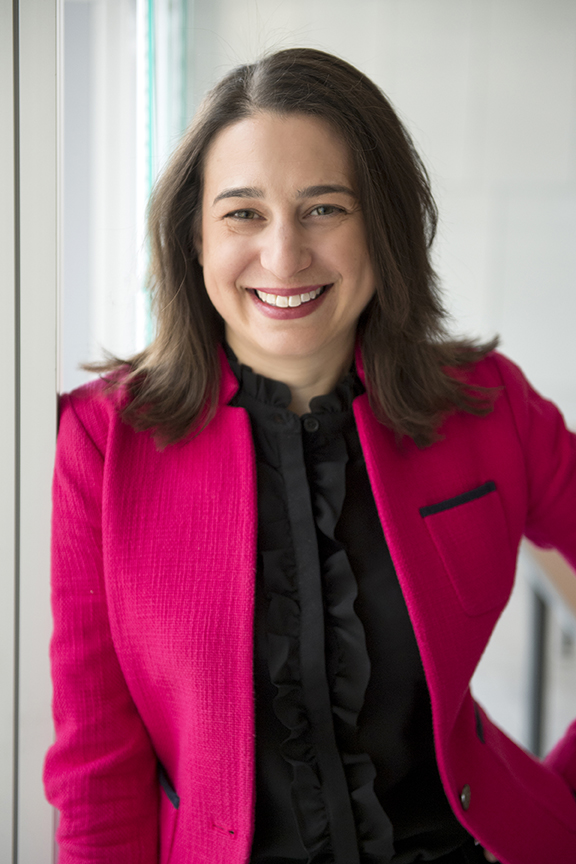 Dr. Kim Corace, Ph.D., C.Psych.
Presidential Address
CPA President, 2020-2021
Vice-President, Innovation & Transformation, Royal Ottawa Mental Health Centre
Associate Professor, Psychiatry, University of Ottawa
Title: Leading Change in the Mental Health Addiction System Through Innovation
Session 66905, Monday June 7, 1:00pm EDT

There are numerous barriers and silos that make it difficult for people with substance use and mental health problems to access the care they need. The COVID-19 pandemic has exacerbated these chasms. Dr Corace will discuss her work in developing and evaluating innovative care models to reduce barriers and improve mental health and substance use outcomes. She will emphasize how collaborative partnerships, including with people with lived experience, are crucial to driving system change.
Dr. Kim Corace is the Vice-President of Innovation & Transformation at The Royal Ottawa Mental Health Centre, an Associate Professor in the Department of Psychiatry at University of Ottawa, an Adjunct Research Professor at Carleton University, a Clinical Investigator with the Institute of Mental Health Research, and a Clinical Health Psychologist. Working at provincial, national, and international levels, her work focuses on improving treatment access and outcomes for people living with substance use and mental health comorbidities, with a focus on developing collaborative care models. She contributes her expertise to numerous standards and guidelines committees as well as policy development initiatives to improve mental health and addictions care. The Ontario Ministry of Health Innovation Fund awarded the "Best Innovation in Mental Health Care Delivery" to Dr. Corace and her colleague for their Regional Opioid Intervention Service. Dr. Corace is currently the President of the Canadian Psychological Association.
---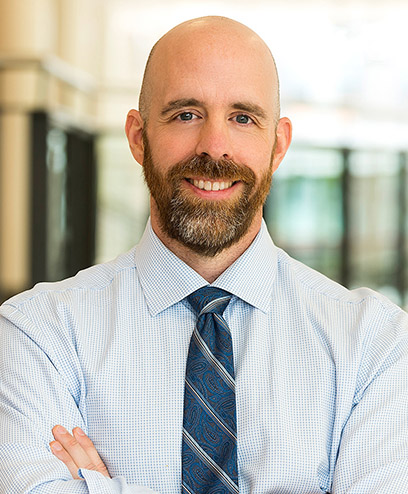 Dr. Benoit-Antoine Bacon, Ph.D.
CPA Honorary President 2020 - 2021
President & Vice-Chancellor of Carleton University
Honorary Presidential Address
Title: Striving Towards Mental Health and Wellness – a Personal and Professional Journey
Session 66890, Friday June 11, 1:00pm EDT

Coming out of a dysfunctional and traumatic home, I could not imagine what good mental health and wellness would feel like. I chose to study Psychology on the off-chance that it might provide clues and signposts to a better place. Thirty years later I am finding out that on the other side of trauma, depression, substance use and despair, there is hope and there is strength. Some of the keys to wellness I've stumbled upon along the way include role models, deep tissue massages, singing, running, therapy and service to the community. I have been lucky and I am trying to pay it back by sharing my experience so that people who are suffering know they are not alone, that they deserve help and that healing is always possible. What could be more important - or indeed more interesting - than our shared, ongoing journey of healing towards being whole, free and fulfilled?
Dr. Benoit-Antoine Bacon started his five-year mandate as President of Carleton University on July 1, 2018. He joined Carleton from Queen's University where he served as Provost and Vice-Principal (Academic).
He previously served as Provost and Vice-President (Academic Affairs) at Concordia University in his hometown of Montreal where he was recognized with an award as Concordia University's Sustainability Champion.
His first academic appointment was at Bishop's University, where he served in a number of leadership roles including Dean of Arts and Science, Associate Vice-Principal for Research, chair of the psychology department and chief negotiator for the association of professors of Bishop's University. He is a three-time recipient of Bishop's Merit Award for exceptional performance in teaching and research.
Dr. Bacon holds a PhD in neuropsychology from the University of Montreal, after which he undertook an NSERC-funded post-doctoral fellowship at the University of Glasgow in Scotland.
His research in the field of cognitive neuroscience focuses on the links between brain activity and perception in the visual and auditory systems, as well as on multisensory integration. He remains associated with the Montreal-based Neuropsychology and Cognition Research Center (CERNEC), which is funded by the Fonds de recherche du Québec – Santé (FRQS).
---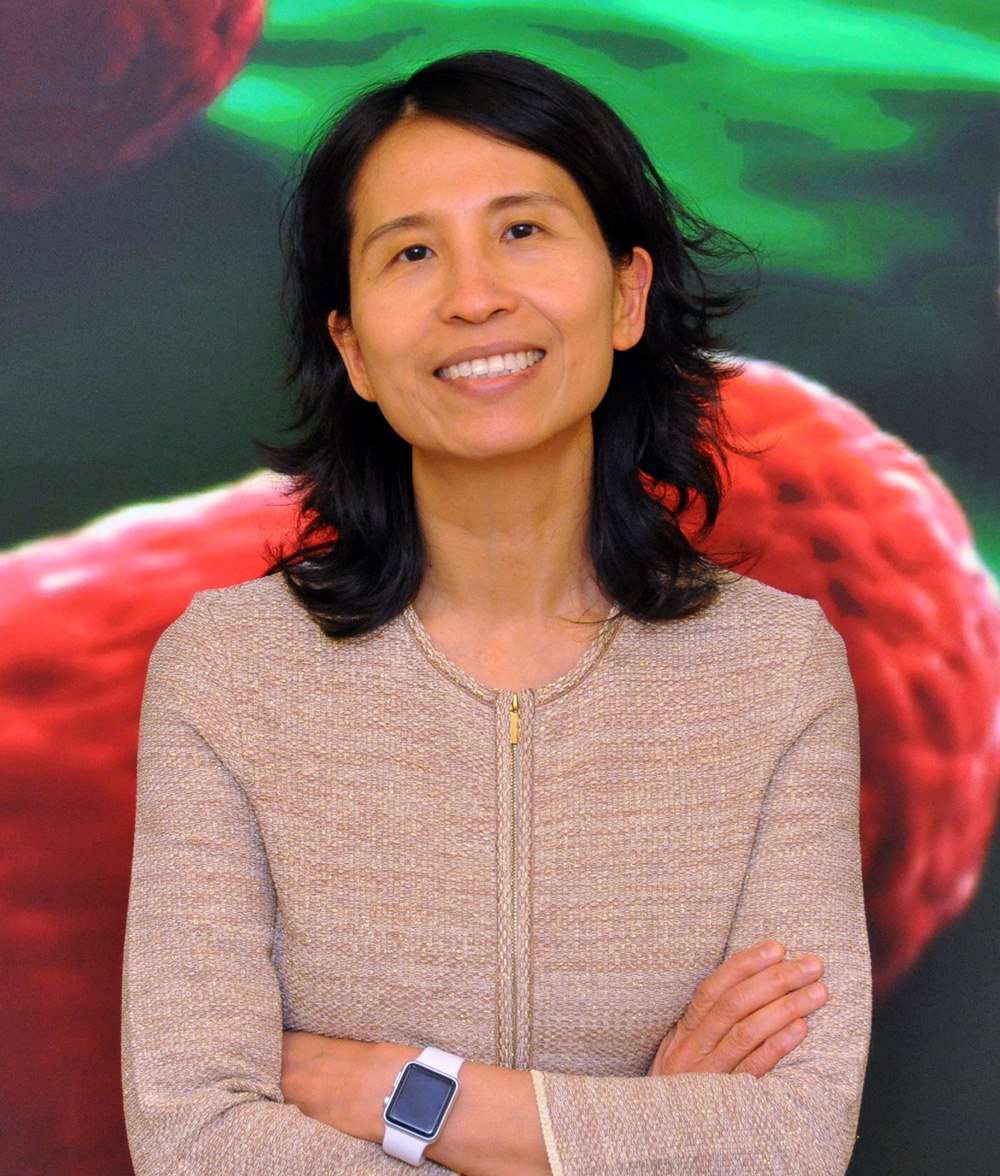 Dr. Theresa Tam, BMBS (UK), FRCPC
Plenary/Keynote Address
Chief Public Health Officer of Canada
Ottawa, Ontario
Keynote Address
Title: A Conversation with Canada's CPHO 
Session 66918, Monday June 7, 1:30pm EDT

Dr. Theresa Tam was named Canada's Chief Public Health Officer (CPHO) on June 26, 2017. She is a physician with expertise in immunization, infectious disease, emergency preparedness and global health security.
As the federal government's lead health professional, Dr. Tam provides advice to the Minister of Health, supports and provides advice to the President of the Public Health Agency of Canada, and works in collaboration with the President in the leadership and management of the Agency.
The Public Health Agency of Canada Act empowers the CPHO to communicate with other levels of government, voluntary organizations, the private sector and Canadians on public health issues.  Each year, the CPHO is required to submit a report to the Minister of Health on the state of public health in Canada.
---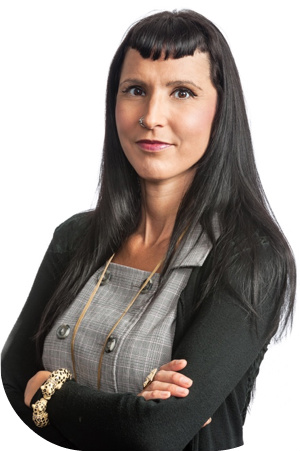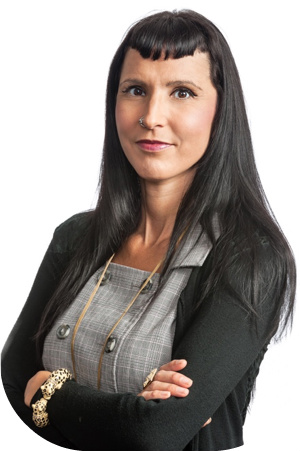 Dr. Suzanne L. Stewart, Ph.D., C.Psych.
CPA Honorary President 2019 - 2020
Associate Professor and Canada Research Chair in Aboriginal Homelessness and Life Transitions, University of Toronto
Honorary Presidential Address
Title: TBD
Session 66916, Tuesday June 7, 1:00pm EDT
Dr. Stewart is a member of the Yellowknife Dene First Nation and a registered psychologist. She is Director of the Waakebiness-Bryce Institute for Indigenous Health, and Associate Professor in Social and Behaviour Health Sciences at the Dalla Lana School of Public Health, University of Toronto. Research and teaching interests include Indigenous mental health and healing in psychology (homelessness, youth mental health, identity, and work-life development), Indigenous pedagogies in higher education, and Indigenous ethics and research methodologies. She is also Chair of the Aboriginal Section of the Canadian Psychology Association and is committed to advancing Indigenous healing issues through the disciplines of health and psychology.
---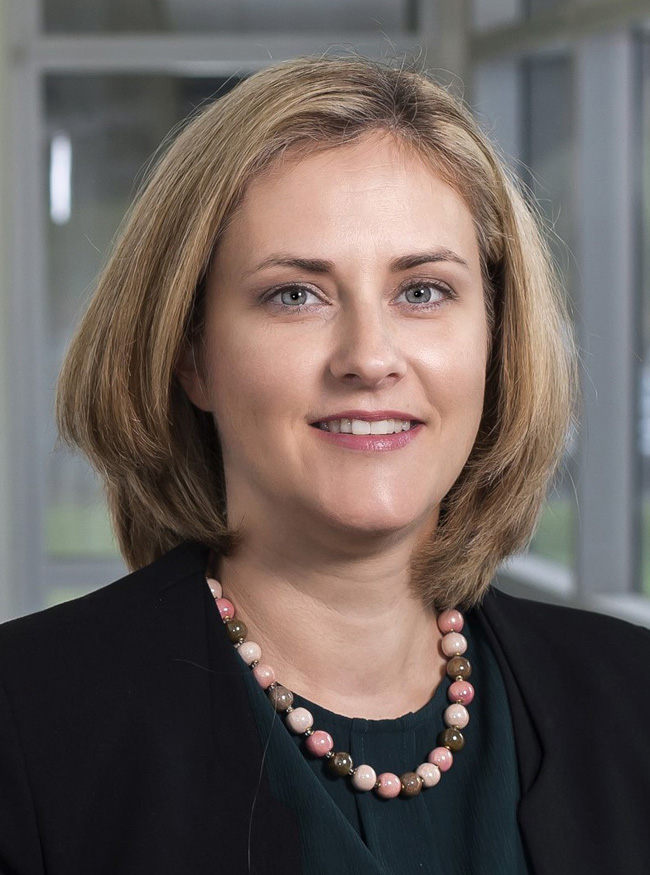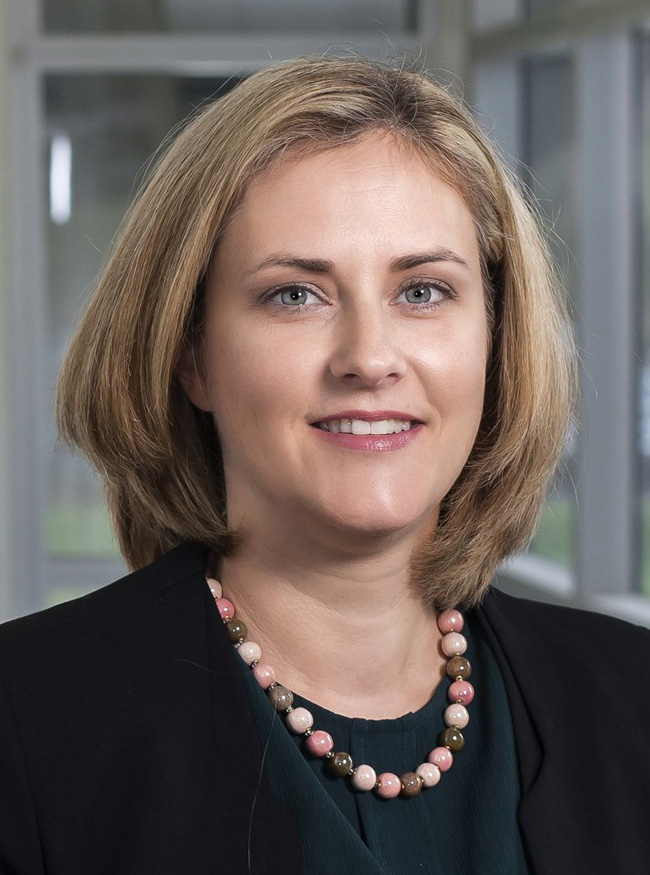 Dr. Marylène Gagné, Ph.D.,
Plenary/Keynote Address
Professor, Future of Work Institute, Faculty of Business and Law,
Perth City Campus, Curtin University,
Perth, Australia
Title: Thriving at work in the digital age
Session 61714, Wednesday June 16, 10:00am EDT

It is estimated that people spend 90,000 hours of their lives working. Work impacts on our health and well-being, but also on our development. From the moment someone is recruited, socialized and trained, and then managed and compensated by an organization, their motivation, performance and well-being can be shaped by how these organizational practices are designed and implemented. My research has been devoted to understanding what is good work, good jobs, and good employers by using self-determination theory. This theory of motivation considers that reasons for engaging in any activity have an impact on effort, perseverance, performance, and ensuing well-being. It proposes that if psychological needs for competence, autonomy and relatedness are satisfied by properly designing tasks and environments, people will function more optimally in that context. As work is being transformed by technology, globalization, and increasing political and environmental uncertainty, we need to intervene in the design of future work to ensure people thrive at work. I will illustrate this by discussing projects on work motivation.
Marylène Gagné is Professor at the Future of Work Institute in the Faculty of Business and Law. The Institute promotes productive and meaningful work as essential foundations of a healthy economy and society. It focuses on how people contribute to and benefit from new knowledge and practices. Its mission is to support thriving people and organisations in the digital age.
Marylène's research examines how organisations, through their structures, cultures, rewards, tasks, and management, affect people's motivational orientations towards their work, including volunteer work, and how quality of motivation influences performance and well-being in the workplace.
She is past associate editor at the European Journal of Work and Organizational Psychology, and currently sits on several editorial boards of journals in psychology and management. She is recipient of an American Psychological Association Dissertation Award and a Canadian Psychological Association New Researcher Award.
Marylène has previously held appointments at the Psychology Department of the University at Albany (SUNY), the John Molson School of Business, Concordia University, Canada, and at the School of Psychology and Business School, University of Western Australia.
https://staffportal.curtin.edu.au/staff/profile/view/Marylene.Gagne/
---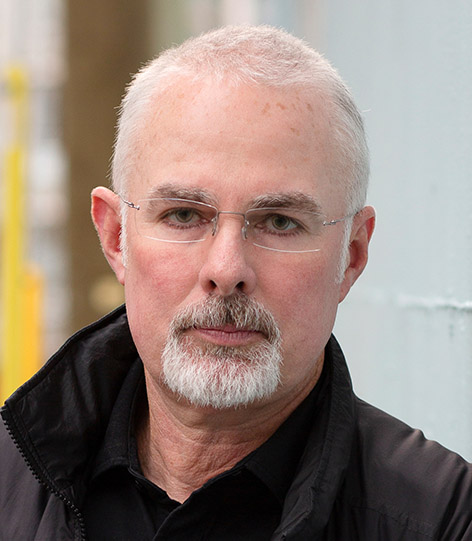 Dr. Steven Taylor, Ph.D., R.Psych.
Plenary/Keynote Address
Professor & Clinical Psychologist
Department of Psychiatry
University of British Columbia
Title: The Psychology of Pandemics
Session 66919, Monday June 7, 2:00pm EDT

This presentation presents an overview of the increasingly complex current state of knowledge and promising new directions concerning the psychology of pandemics. Pandemics are disease outbreaks that spread globally. Historically, psychological factors have been neglected by researchers and health authorities despite evidence that pandemics are, to a large extent, psychological phenomena, where beliefs and behaviors influence the spreading versus containment of infection. Psychological factors are important in determining (a) adherence to pandemic-mitigation methods (e.g., adherence to social distancing), (b) pandemic-related social disruption (e.g., panic-buying, racism, anti-lockdown protests), and (c) pandemic-related distress and related problems (e.g., anxiety, depression, posttraumatic stress disorder, prolonged grief disorder). The psychology of pandemics has emerged as a major field of research and practice during COVID-19. As a scholarly discipline, the psychology of pandemics is fragmented and diverse, encompassing various psychological subspecialties and allied disciplines, but is vital for shaping clinical practice and public health guidelines for COVID-19 and future pandemics.
Steven Taylor, Ph.D., R.Psych., is a Professor and Clinical Psychologist in the Department of Psychiatry at the University of British Columbia, Vancouver, Canada. Dr. Taylor's research and clinical work focus on anxiety disorders and related clinical conditions, including:
Health anxiety (hypochondriasis)
Psychology of pandemics
Posttraumatic stress disorder
Panic disorder
Obsessive-compulsive disorder
Dr. Taylor has authored over 300 scientific publications and more than 20 books, which have been translated into several languages. Dr. Taylor has received a number of awards for his work, including awards from the Canadian Psychological Association, Association for Advancement of Behavior Therapy, and the Anxiety Disorders Association of America. In addition to teaching and research, Dr. Taylor maintains a clinical practice in Vancouver, BC, specializing in mood and anxiety disorders. In his spare time, Dr. Taylor is an avid scuba diver and underwater photographer.
---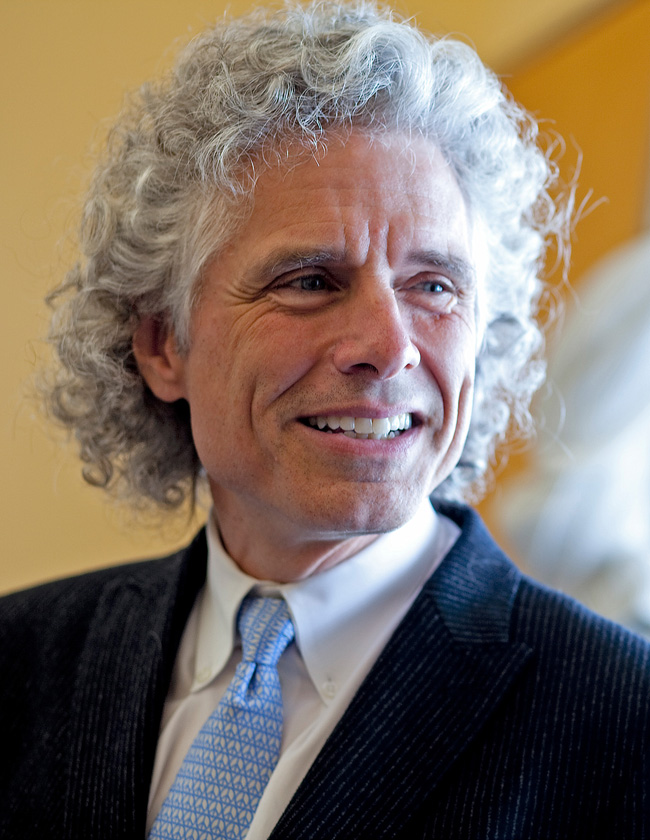 Dr. Steven Pinker, Ph.D.
Plenary/Keynote Address
Johnstone Family Professor
Department of Psychology
Harvard University
Title: Rationality: What It Is, Why It Seems Scarce, Why It Matters
Session 66904, Monday June 14, 1:00pm EDT

TBA
Note that this Keynote Address will not be available for viewing outside of the scheduled presentation.
Steven Pinker is an experimental psychologist who conducts research in visual cognition, psycholinguistics, and social relations. He grew up in Montreal and earned his BA from McGill and his PhD from Harvard. Currently Johnstone Professor of Psychology at Harvard, he has also taught at Stanford and MIT. He has won numerous prizes for his research, his teaching, and his nine books, including The Language Instinct, How the Mind Works, The Blank Slate, The Better Angels of Our Nature, and The Sense of Style. He is an elected member of the National Academy of Sciences, a two-time Pulitzer Prize finalist, a Humanist of the Year, a recipient of nine honorary doctorates, and one of Foreign Policy's "World's Top 100 Public Intellectuals" and Time's "100 Most Influential People in the World Today." He is Chair of the Usage Panel of the American Heritage Dictionary, and writes frequently for The New York Times, The Guardian, and other publications. His tenth book, to be published in February 2018, is called Enlightenment Now: The Case for Reason, Science, Humanism, and Progress.
---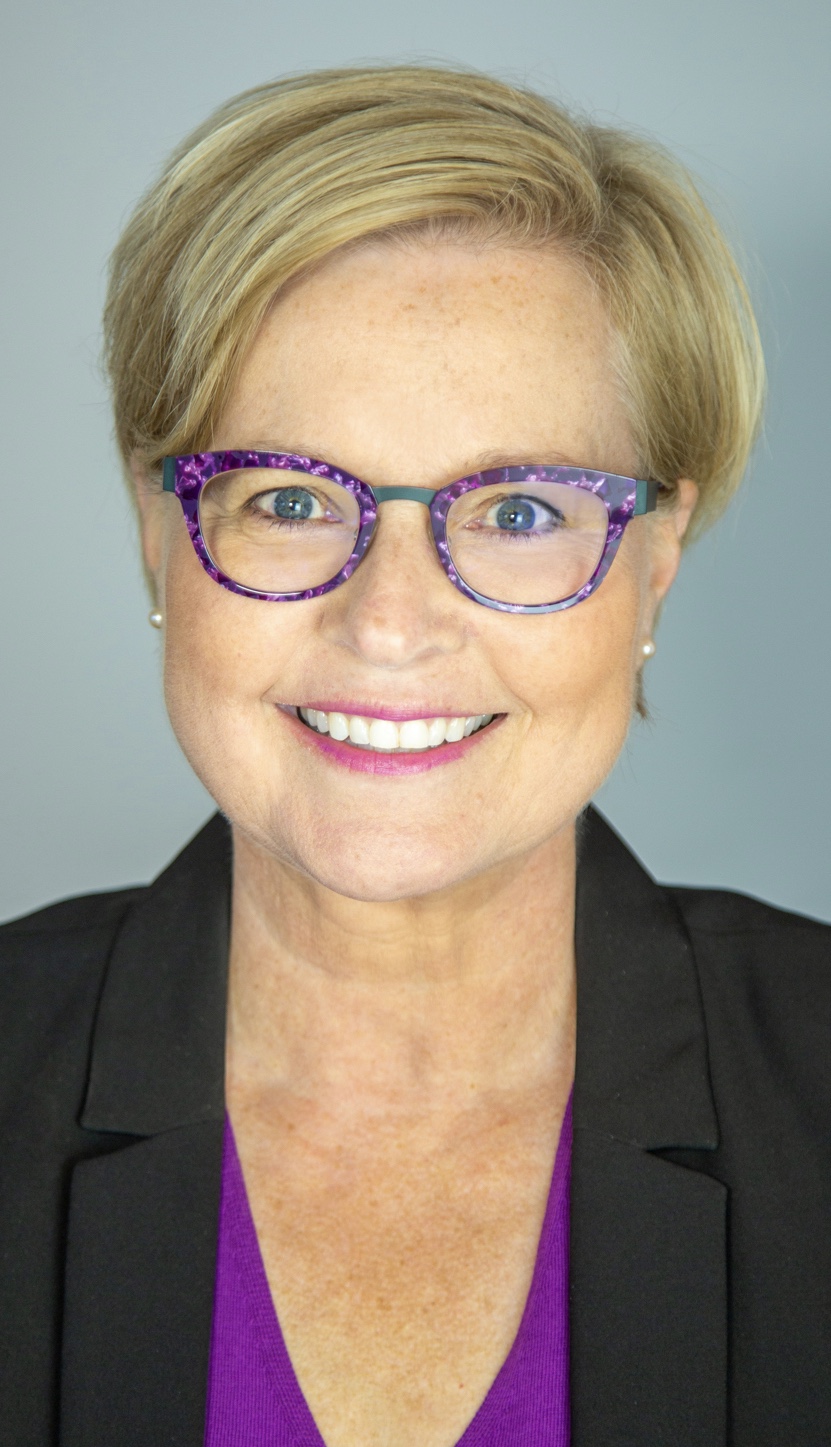 Ms. Michelle Douglas
Plenary/Keynote Address
Executive Director of the LGBT Purge Fund
Title: Healing from Canada's LGBT Purge
Session 66910, Thursday June 24, 1:00pm EDT

Michelle will chronicle her journey from being fired by the military in 1989 as part of Canada's LGBT Purge. Her landmark lawsuit in 1992 ended the formal policy of discrimination against LGBT people in the military. This experience launched a lifetime of activism and now Michelle is leading a reconciliation in support of hundreds of other LGBT Purge survivors that were profoundly impacted by the government's policies. Michelle shares a powerful story that highlights justice, activism, dignity, reconciliation and healing.
Michelle is a veteran, a survivor of Canada's "LGBT Purge" and an activist in the movement to seek legal equality for the LGBT2Q+ community over the past 30 years.
Michelle served as an officer in the Canadian Armed Forces from 1986 – 1989. Despite a distinguished service record, she was honorably discharged after being deemed "Not Advantageously Employable Due to Homosexuality".
After being fired by the military, Michelle's landmark legal challenge in 1992 ended Canada's formalized discriminatory policy against LGBT members of the military.
This experienced launched a decades-long commitment to volunteerism and activism for Michelle.
Professionally, Michelle also had a 30-year career in public service. She retired from the Canadian Department of Justice in 2019 where she held the position of Director of International Relations.
Michelle currently serves as the Executive Director of the LGBT Purge Fund.
Michelle currently serves as a member of the board of directors of the Michaëlle Jean Foundation. She is a graduate of Carleton University. Michelle was awarded the Queen Elizabeth II Diamond Jubilee Medal in 2012. She resides in Ottawa.
---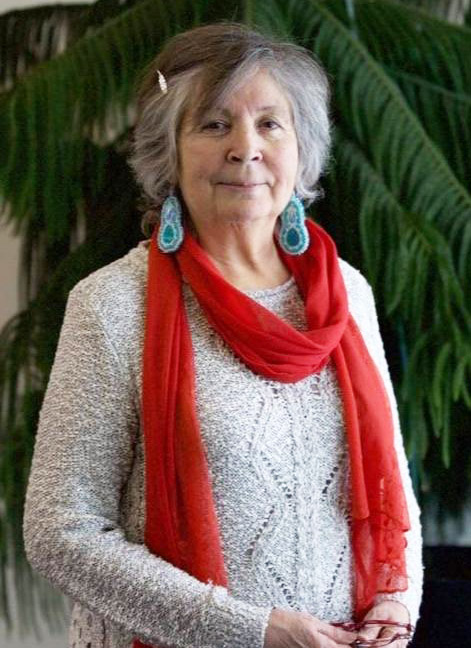 Dr. Beverly Keeshig-Soonias, Ph.D.
Elder of the CPA's Indigenous Peoples' Section
Welcome Ceremony and Closing Ceremony
She will speak on Monday June 7th at 9am EST and on Friday June 25th at 3pm EST
Sessions 66917 and 66921

Beverly Keeshig-Soonias is Anishinaabekwe, has a law degree and is a registered psychologist. She has a unique combination of life experience, theoretical background and personal attributes. She is an Indigenous woman and a member of the Chippewas of Nawash First Nation. Her parents and family members are survivors of Indian residential schools. Beverly has extensive knowledge about wahkotowin (the business of being related), the intergenerational trauma and systemic effects of the Residential School Experience, family systems, adolescents, addictions, and the power of healing. She has worked with adolescents and families since 1995 at Oskayak Treatment Centre and for community agencies.
Over the years Beverly has been involved in the Indigenous community and in the multi-cultural community in Central Alberta serving on community boards such as the Red Deer Native Friendship Centre, Central Alberta Diversity Association, the Community Housing Advisory Committee, and as an ongoing volunteer and a community Elder.
---