Hébergement
À chaque congrès, la SCP s'engage auprès de la ville hôte et de sa communauté hôtelière à réserver un bloc de chambres d'hôtel à des prix compétitifs. La SCP est tenue de remplir ces chambres et demande respectueusement aux délégués qui ont besoin d'un hébergement à l'hôtel de réserver leur chambre par l'intermédiaire du bloc de chambres négocié par la SCP.
À Toronto, un bloc de chambres a été réservé à l'hôtel ci-dessous – les réservations peuvent être faites sur
https://book.passkey.com/event/50441480/owner/6564/home
.
Sheraton Centre
123 Queen St W, Toronto, ON M5H 2M9
(416) 361-1000
Embrace the energy of the city during your stay at Sheraton Centre Toronto Hotel. You'll feel a sense of belonging the moment you arrive at our hotel, impeccably located on Queen Street in the financial district. Our recent transformation brings a new arrival experience, a lobby with a welcoming ambiance, world-class culinary experiences, open and collaborative workspaces and over 130,000 square feet of flexible meeting space. Experience the unbeatable comfort of our pet-friendly rooms and suites, work out in our 24-hour fitness centre or relax in our waterfall garden.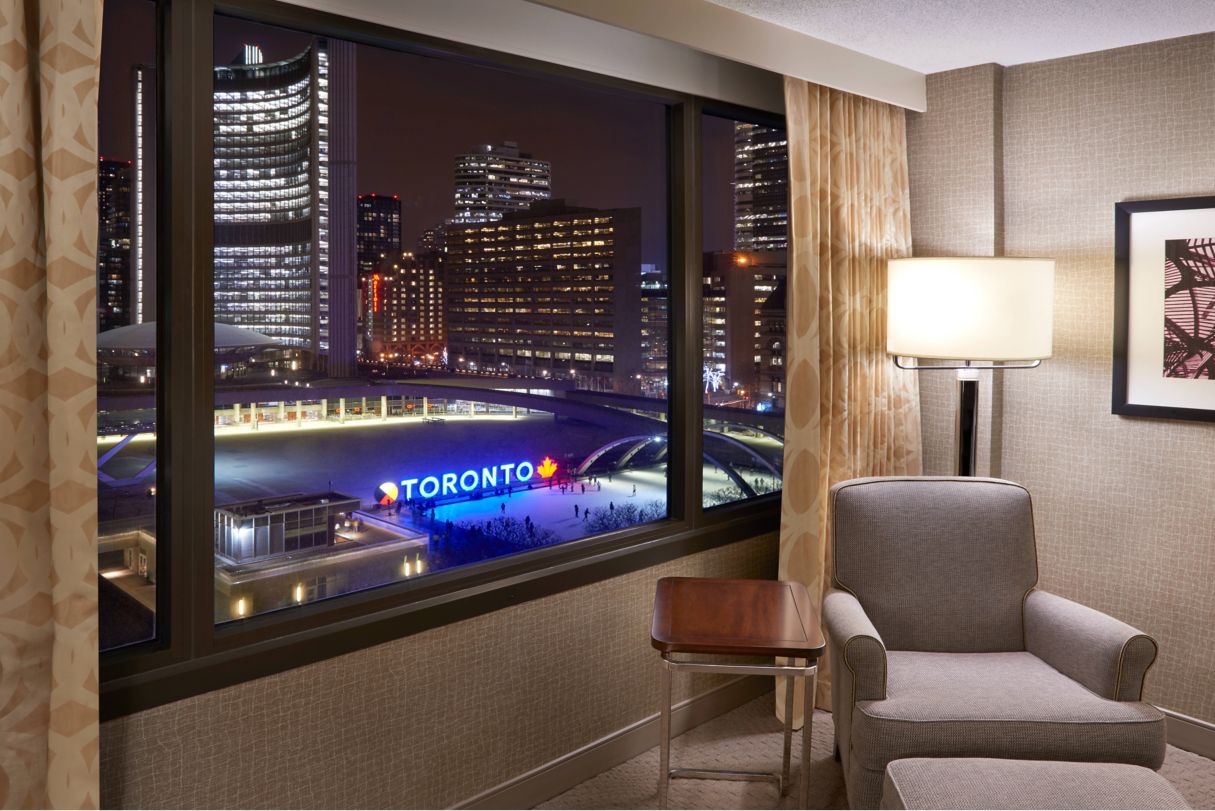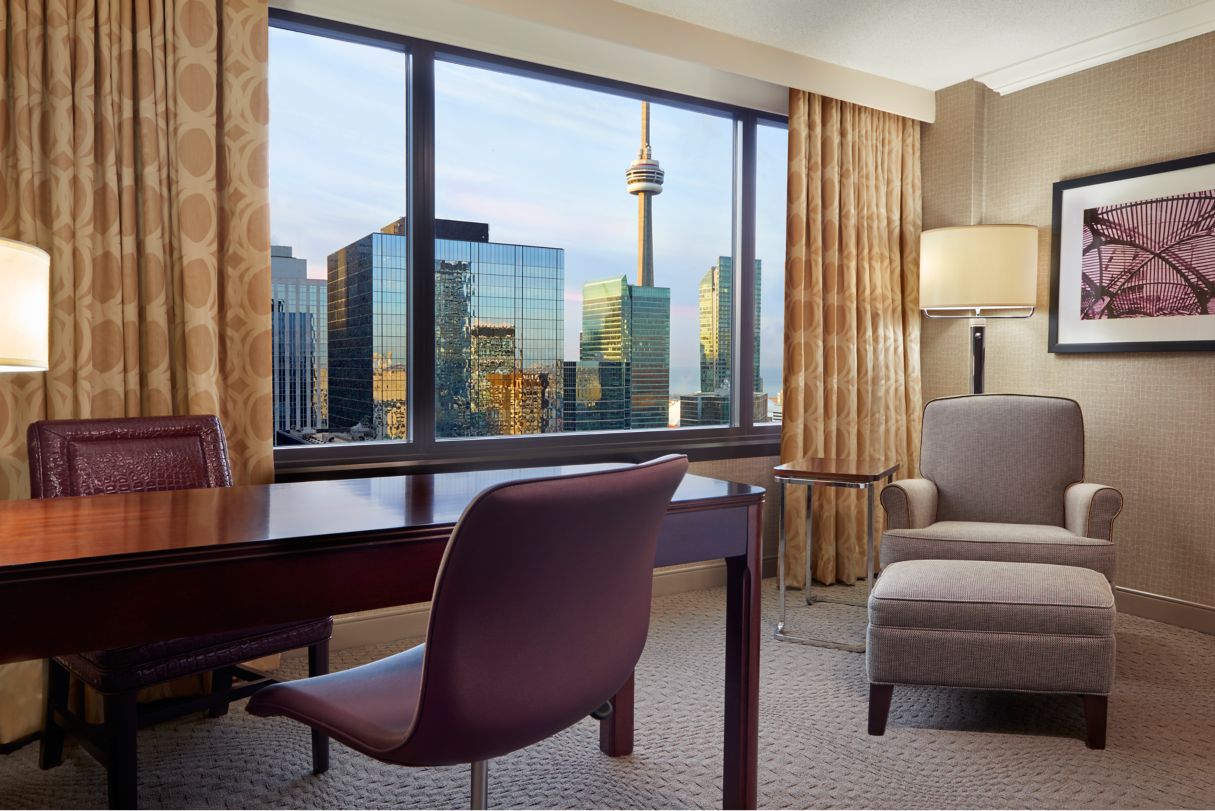 Upgrade to a room providing access to the hotel's stunning 43rd floor Sheraton Club Lounge – a place to connect with co-workers and gather with friends or family. Sweeping views of downtown Toronto, complimentary breakfast, all-day refreshments and free Wi-Fi keep you fueled and connected throughout your visit. Sheraton Centre Toronto Hotel is dedicated to exceeding your expectations, whether you are here for work or for play.