2017 CPA National Convention Speakers
Keynote Speakers
Dr. David Dozois
CPA President ( June 8, Morning Plenary )
Dr. Dozois received his PhD from the University of Calgary in 1999. He is a Full Professor of Psychology and Director of the Clinical Psychology Graduate Program at the University of Western Ontario. He is a Fellow of the Canadian Psychological Association (CPA), the Canadian Association of Cognitive and Behavioural Therapies, the CPA Section on Clinical Psychology, the Association for Behavioral and Cognitive Therapies and the Academy of Cognitive Therapy. He is also a former Beck Institute Scholar at the Beck Institute for Cognitive Therapy and Research. Dr. Dozois' research focuses on cognitive vulnerability to depression and cognitive-behavioral theory/therapy. He has published 159 scientific papers, book chapters and books and has presented over 300 research presentations at national and international conferences. He is editor of Cognitive-Behavioral Therapy: General Strategies (2014, Wiley) and co-editor of Prevention of Anxiety and Depression: Theory Research and Practice (2004, American Psychological Association) and Risk Factors in Depression (2008; Elsevier/Academic Press).
Keynote Address from the CPA President
Title: Not the Years in Your Life, but the Life in Your Years: Lessons from Canadian Psychology on Living Fully
Abstract: Over the past couple of decades, there has been an increasing focus on positive psychology in both the popular media and the scientific literature. Prior to this time, the predominant focus has been on what is aberrant or deficient, and how to ameliorate problems or dysfunction (i.e., a psychopathology orientation). Indeed, my own research has focused on cognitive vulnerability to depression and how we can understand and modify underlying core beliefs and cognitive structures. In this address, I will deviate from my own 'comfort zone' to highlight some key concepts related to understanding what makes life fulfilling and meaningful. Specific lessons from research in the areas of happiness, passion, mindfulness/acceptance, interpersonal connectedness, humour styles, taking risks, and thinking with evidence will be reviewed. Throughout this address, I will highlight how Canadian psychological science has contributed in important ways to helping us to live more fully.
---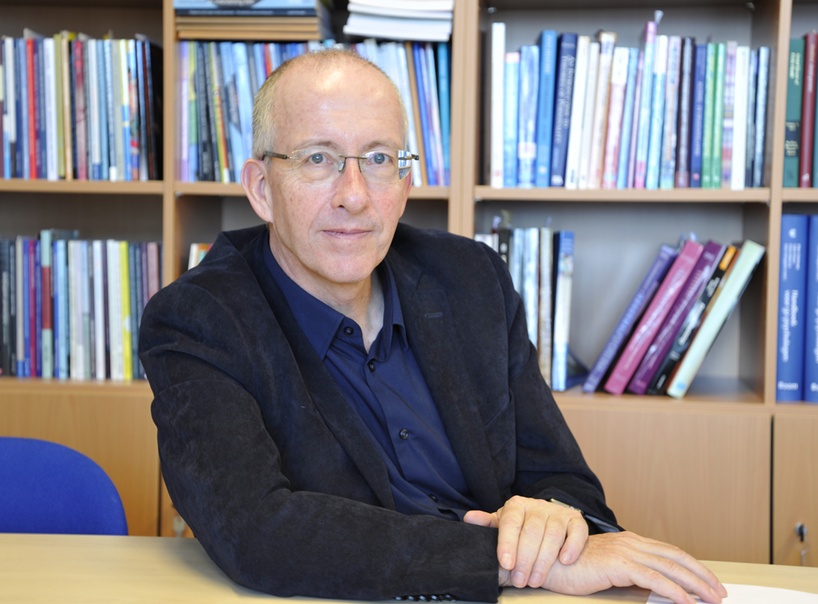 Dr. Pim Cuijpers
2017 CPA Honorary President ( June 10, Morning Plenary )
Pim Cuijpers is Professor of Clinical Psychology at the VU University Amsterdam (The Netherlands), and Head of the Department of Clinical Psychology. Pim Cuijpers has published almost 500 peer-reviewed papers, chapters, reports and professional publications. He is specialised in conducting randomised controlled trials and meta-analyses on prevention and psychological treatments of common mental disorders, especially depression and anxiety disorders. Furthermore, he has published about drug prevention, psychoeducational treatment and early intervention for depression, prevention of new cases of mental disorder, bibliotherapy and internet interventions for depression. He has supervised 24 Ph.D. students and currently supervises another 22 Ph.D students.
Before he was appointed as a Professor at the VU University in 2004, Pim Cuijpers worked for 15 years in mental health care as psychologist and prevention specialist (at the ambulant mental health care centre in Roosendaal, The Netherlands, until 1997).
He received his PhD at the Radboud University in Nijmegen in 1993 for his thesis on support groups for caregivers of dementia patients. He also worked at the Trimbos Institute (Netherlands Institute of Mental Health and Addiction), as Head of the Prevention Department (1997-2004).
Keynote Address by the Honorary CPA President:
Title: Four decades of outcome research on psychotherapies for adult depression: Directions for the future
Prof. Pim Cuijpers
Vrije Universiteit Amsterdam, The Netherlands
Abstract: In the past four decades about 500 randomized trials have examined the effects of psychological treatments of adult depression. In this presentation, I will give an overview of what these studies have shown about the effects of different types of psychotherapies, including cognitive behavior therapy, behavioral activation therapy, interpersonal psychotherapy, non-directive supportive therapy and short-term psychodynamic psychotherapy. I will also discuss third wave therapies. All therapies are effective and there are no significant differences between them. Psychotherapies are about equally effective as pharmacotherapy, and combined treatments are more effective than either of them alone. Treatments are effective when delivered in individual, group and guided self-help format. Very little is known about predictors and moderators of outcome and in this presentation I will show the results of a series of "individual patient data" meta-analyses in which the primary data of trials are collected, resulting in sufficient power to examined moderators and predictors. Furthermore, I will show that the effects of psychotherapies have been overestimated because of the low quality of many trials and due to publication bias. I will also discuss priorities for future research. All priorities should be based on their potential to reduce the disease burden of depressive disorders. The development of new psychotherapies for depression, research on specific treatment formats or on therapies in specific populations should not be high on the list of priorities, because the evidence suggests that all types and formats with human involvement are effective in all specific target groups. Future research should instead focus on a further reduction of the disease burden of depression, and on the possibilities of preventing the onset of depressive disorders, treatments of chronic and treatment-resistant depression, relapse prevention, and scaling up treatments for example by using more guided self-help interventions.
---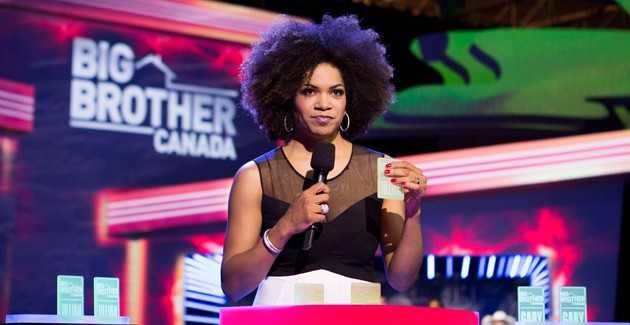 Reality TV Meets Psychology: Big Brother Canada, Entertainment and Beyond
June 8th, Lunch Hour Plenary

Chair: Dr. Steven Stein
Presenters:
Erin Brock, Executive Producer & Supervising Producer, Big Brother Canada
Arisa Cox, Host, Big Brother Canada
Gary "Glitter" Levy, Big Brother Canada Houseguest,
Steven Stein, Psychologist, Big Brother Canada
The influence of reality TV has become more and more prominent over the past 10 years around the world. Big Brother, one of the earliest and more popular reality shows is now produced in over 40 countries. Big Brother Canada gets over one million Canadian viewers a week glued to their screens. What is it that attracts so many people to these shows? Some of these shows bear a small resemblance to psychology experiments of the 1960's and 1970's, such as the famous Zimbardo prison experiment.
In Big Brother Canada a selection of houseguests live together for up to 10 weeks, facing a constant series of challenges, both physical and mental. Each week the houseguests vote out one of their members until there is a winner at the end, requiring a unique set of social skills to survive.
This session will look at the importance of psychology in these shows. Topics will include the effects of the experience on participants, impact on viewers, public education on mental health issues, precautions taken for participants, psychological screening in casting, and more. Perspectives will be presented from the show producer, on-air host, former participants and the show psychologist.
---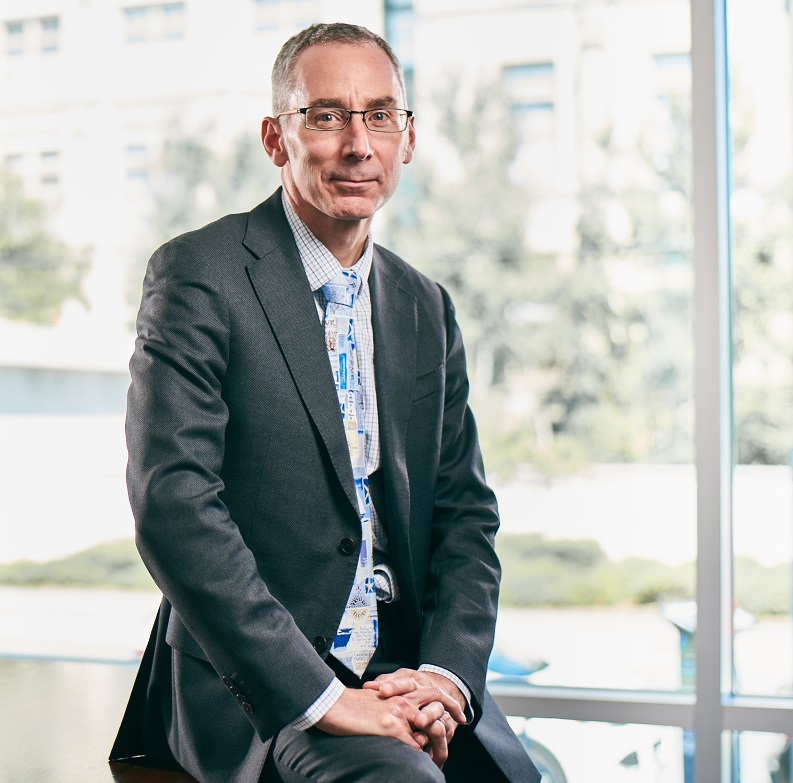 Dave McMahon
Chief Strategist - ADGA Group (June 9th, Lunch Hour Plenary)
Knowledge is power… get a glimpse into the pathology of cyber-crime, e-spionage, piracy, ransomware and other advanced threats you may be exposed to personally and professionally.
Dave McMahon is the Chief Strategist at ADGA Consultants Inc. In this session, Dave will speak to numerous aspects that will resonate with a great many of our members and delegates:
As a scientist, Dave will explore the evolution of cyber, global socio-technological trends and transformative effects of cyber in our lives. He will explore health surveillance and predictive analytics in the world of big data;
As a practitioner and consultant, Dave will speak to the real threats and how to protect electronic health records and personal information; and
For everyone, Dave will also cover topics of Internet hygiene, practicing safe surfing, social media intelligence, security and privacy.
We are very fortunate to include Dave in our Plenary Keynote line-up, and we are confident that there is something for everyone, on a topic that is both fascinating and frightening at the same time!
Dave McMahon has an honours degree in computer engineering from the Royal Military College of Canada and has spent the last 35 years with the military, intelligence and security community both in the public and private sectors. Dave managed complex security programs, research and development for Bell Canada. He was the Chief Security Officer (CSO) for Bell Security Solutions Inc., and Chief Operating Officer (COO) of the Secdev Cyber Corp. Dave is a widely published author, lecturer and futurist in security science. As Chief Strategist and Senior Director of Security at ADGA, Dave applies advanced data science, intelligence and creativity towards solving tomorrow's complex poly-disciplined problems without precedence in defence, security and cyber.
Extract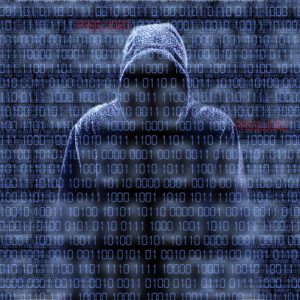 Risk contagion and critical infrastructure interdependencies, geopolitical and socio-technological influences, augmented reality, artificial intelligence, persistent virtual worlds, cybernetics and the Internet-of-Everything (IoE) are emergent effects derived from the convergence of physical, human and cyber domains.  These represent both risks and opportunities to your practice.
Consider that the largest mobile device you will soon own will be your car. Look at augmented reality gaming on our sidewalks, drones in the sky, pacemaker with its own internet address, bitcoins in our wallet and semantic robot networks influencing mass-populations as we sleep.
We are entering a period of instability, rapid convergence and risk within a complex adaptive system where social media provides a frictionless state between the Human terrain, the Network and the Internet-of-Things (IoT). We call this the Internet-of-Everything or World Brain. Here a single thought, communicated by disruptive technology, has enabled open-empowerment of global commons and precipitated the collapse of nations.
Cyberspace is a complex, hyper-connected, non-linear yet deterministic system; the behaviour of which parallels weather models, biological ecosystems and neuroscience. The computational power and interconnectivity of the Internet has already exceeded that of the human brain. Nowadays, our world is principally described by data, and subject to global influence at the speed-of-light. The Internet-of-Things (IoT) will expand a domain previously inhabited by humans to one that is shared with machines.
The breath taking fusion of the cloud, big data, genomics, robotics, artificial intelligence and wearables is changing the rules of the game. Consider that within five years the human race will collectively generate more than 40 zettabytes of data a day. We are moving to the Quantified Society.  Quite simply, this is the unblinking, unrelenting and uncensored exposure to systems and devices designed to monitor and measure every aspect of human existence. In some ways it is like Bentham's Panopticon wherein we eagerly volunteer our information in return for access to (near) total awareness. It thrives on our smart phones, smart scales and Fitbits. It digests the digital shadow of our loved ones on social media. It follows our teens and their online tribes. We tolerate the quantification of ourselves for very human reasons: vanity, a sense of belonging, and convenience. As with previous generations roiled by revolution, it is exceedingly difficult to recognize the transformative consequences of disruptive change in real-time.
Cyberspace has been described as the nervous system that binds all critical infrastructure sectors. So, we are seeing similar dynamic restructuring of the cyber-domain to the neuroplasticity of the mind. This is the default-network in the unconscious sense. Meaning, there is no static model upon which folks can anchor simple belief systems or build policy in the traditional way. A single strand of thinking is not effective.
Memes, toxic content or contagious ideas generated from the human-space are now fundamentally remapping cyberspace through the conduit created by social networks and impacting physical-space by virtue of the-Internet-of-all-Everything.  After hundreds of years defending things, how is policy going to defend thoughts?
In the murky netherworld of cyberspace our notions of hackers, cyber-terrorists, and spies… are deceived by appearances and befuddled by intent.   The reality is that the cosmopolitan threat agents of today have compounded agendas and common exploitation tools at their disposal.
Fast-forward to today, when Social media is the primary attack and contagion vector in cyber space. Mass spam emails can phish thousands of potential victims into opening an infected e-mail or visiting a fraudulent website. Computers can be compromised, personal credentials and identities stolen, electronic health records compromised and hospitals held to ransom.
In the NEWS on May 12, 2017: 
2017 Masters Lectures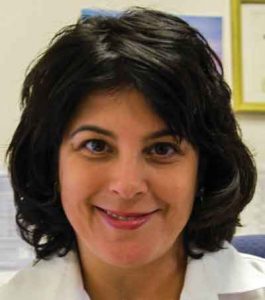 Michele Gelfand
Professor of Psychology, University of Maryland
Title: Tight versus Loose Cultures: Interdisciplinary Perspectives
Abstract: Humans are unique among all species in their ability to develop, maintain, and reinforce social norms. While the enforcement of social norms is universal, there is wide variation in the strength of social norms (or tightness) around the globe. In this talk, I will describe theory and research on tightness-looseness in traditional societies and in modern nations and states, discuss the evolutionary and neurological basis of such differences, and describe the implications of the strength of social norms for organizations, intercultural contact, and politics.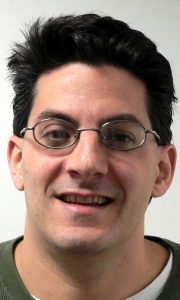 Todd Braver
Professor of Psychological and Brain Sciences, Washington University
Title: Motivation and Cognitive Control
Abstract: Research in my lab investigates the neural mechanisms that give rise to successful cognitive control: the ability to regulate thoughts and actions in an intelligent, goal-directed manner. We have argued that such mechanisms, which involve a network of brain regions centered on the lateral prefrontal cortex, can operate in either a proactive (i.e., anticipatory / sustained) or reactive (i.e., transient and stimulus-triggered) mode. This framework thus emphasizes the importance of examining temporal dynamics in the neural mechanisms of cognitive control. I will discuss recent studies focusing on the interaction of motivation and cognitive control. These studies will focus on: a) the productive utility of motivationally focused cognitive control studies; b) motivationally based distinctions between proactive and reactive control; and c) a theoretical perspective that treats cognitive control engagement as an economic decision-making process.
---
CPA Section Featured Speakers
Aboriginal Psychology Section
2017 Featured Speaker
Karlee Fellner
Assistant Professor, University of Calgary
Title: Indigenizing Psychology: An Ethical Call to Action for Clinicians, Educators, and Researchers in the Field
Abstract: The recent Truth and Reconciliation Commission of Canada has issued a number of calls to action with important implications for psychologists, allied health professionals, educators, and researchers in relation to work with Indigenous people. These calls to action build upon the recommendations of The Royal Commission on Aboriginal Peoples, and a growing body of scientific literature calling for community-based approaches to wellness that address health disparities among Indigenous peoples in culturally relevant ways. From an ethical standpoint, it is critical that clinicians, researchers, and educators in psychology heed these recommendations, as both the literature and community experiences indicate that conventional Western Eurosettler approaches to practice, teaching, and research are often ineffective or harmful with Indigenous people. The current presentation explores the application and implications of Indigenizing psychology through engaging in decolonizing processes and creating space for Indigenous ways of knowing, being, and doing in the field. Academics and professionals may implement relevant calls to action through exploring: (a) what isn't working in psychological practice, teaching, and research with Indigenous people; (b) what is needed in psychological practice, teaching, and research with Indigenous people; and (c) how academics, professionals, and organizations can make these transformations. Further, Indigenous ways of knowing, being, and doing may inform assessment, case conceptualization, intervention, pedagogy, curriculum, and ethical research in psychology, with an aim toward wellness, balance, and reconciliation among all peoples living in Canada.
---
Addiction Psychology Section
2017 Featured Speaker
Rebecca Jesseman
Director, Information Systems & Performance Measurement and Senior Policy Advisor
Canadian Centre on Substance Abuse
Title: Cannabis Policy in Canada: Implications For Cannabis Use and Mental Health in Youth and Young Adults
Abstract: Canada has among the highest rates of youth and young adult cannabis use in the developed world. Moreover rates of youth (12 to 25 yo) cannabis use significantly exceed those of adult cannabis use. In the context of current legislative changes, many youth-focused services are considering the potential implications of the changing cannabis-related landscape on their services. In addition, concerns about cannabis' association with mental health difficulties have been expressed by clinicians, family members, researchers, policy-makers and youth themselves. This panel session with Rebecca Jesseman, Senior Policy Advisor from the Canadian Centre on Substance Abuse (Feature speaker), Kim Corace, Director of Clinical Programming and Research of the Substance Use and Concurrent Disorders Program at the Royal Ottawa Mental Health Centre, and Joanna Henderson, Director of the Margaret and Wallace McCain Centre for Child, Youth and Family Mental Health at the Centre for Addiction and Mental Health, will explore the current state of knowledge about youth cannabis use in Canada and its connections to mental health functioning. This session will also provide an overview of the emerging legislative and regulatory context of cannabis use in Canada, and the implications that pending changes have for youth. Lastly, practice-related issues for psychologists and other clinicians will be explored.
---
Brain and Cognitive Science Section
2017 Featured Speaker
Sue Becker
Department of Psychology, Neuroscience & Behaviour, McMaster University
Title: Maintaining Hippocampal Integrity and Cognitive Function In A Toxic World
Abstract: It is well established that the hippocampus is crucial for contextual memory formation and retrieval. However, recent evidence indicates that it also plays a broader role in controlling behaviour, setting the context for planning and decision making, and modulating responses to stressful and emotional situations. This crucial structure for motivated behaviour and emotion is also extremely vulnerable to the toxic effects of daily life, and when disrupted, can increase the risk of stress-related mental illness. In this talk I will review evidence from our lab and others of the toxic effects of stress, binge drinking and ageing on hippocampal integrity, neurogenesis, and associated cognitive functions, and how exercise and other lifestyle factors can promote resilience to stress, depression and neurodegeneration.
---
Clinical Neuropsychology Section
2017 Featured Speaker
Donald Stuss
Professor, University of Toronto
Title: From Chaos to Rehabilitation to Research Organization: A Neuropsychologist's Career in Understanding Research Variance
Abstract: Neuroscience research, particularly in brain-injured patients, is often hampered by the problems of variability of performance among the individuals included in what seems like a well-defined supposedly homogeneous group – often at first blush, chaos in results. This review presents examples from the author's research in traumatic brain injury and the effects of frontal lobe focal pathology to illustrate how variability was explored and "harnessed" to advance the understanding of specific brain-behaviour relations and the role of the frontal lobes in human behaviour. This is a necessary step for targeted neurorehabilitation; models of the application of the approach will be presented. A final section summarizes how this approach informed the establishment of an administrative structure that integrates different types of information (genetic to behavioural) and basic and clinical science to improve diagnoses and care.
---
Clinical Psychology Section
2017 Featured Speaker
David Moscovitch
Associate Professor; Executive Director of the Centre for Mental Health Research
University of Waterloo
Title: Understanding and Treating Social Anxiety Disorder: Fresh Insights Bring New Challenges
Abstract: Social anxiety disorder is a highly common but complex and difficult-to-treat problem. Outcome data from gold-standard CBT protocols have been less than stellar, with socially anxious patients frequently dropping out of therapy or showing inadequate treatment response. In this talk, I will present a recently proposed CBT framework for conceptualizing and treating individual differences in social anxiety symptoms (Moscovitch, 2009) and will review supporting evidence from clinical and experimental studies. Within this theoretical framework, I will focus in particular on the nature of the self in social anxiety and will explore whether and how socially anxious individuals' mental images and early autobiographical memories might be relevant to enhancing short-term, evidence-based CBT that is designed to target symptom-maintenance processes in the "here and now." I will present some original data from our ongoing efforts to answer this question empirically and will discuss how researchers and clinicians alike could also approach this question in their labs and clinics in a manner that may ultimately help to enrich our understanding and treatment of social anxiety symptoms.
---
Counselling Psychology Section
2017 Featured Speakers
Suzanne Stewart
Associate Professor, OISE, U of T
Title: Reconciliation with Indigenous peoples: Implications for the practice of psychology
Abstract: An important aspect of ethical practice for all counsellors in psychology is responding to social and political developments. In Canada, Indigenous peoples have been recognized by the federal government as being harmed by systems of justice, child welfare, health care, and education; all of which intersect with psychological practice. Much research shows that psychology has oppressed and harmed Indigenous peoples. The current Eurocentric, colonial system of the discipline continues failing Indigenous peoples. The onus of understanding and working with issues of Indigenous health and healing, including reconciling these past harms, rests with all Canadians psychologists, who are theoretically poised to the meet the needs of a population who suffers from high level of mental health problems due to historic and ongoing colonial aggressions and assaults. Psychology can begin a process of Indigenous reconciliation, as articulated by the Truth and Reconciliation Commissions of Canada's Final Report (2015). This presentation fills a gap in knowledge in psychology by identifying the strengths Indigenous peoples bring with them into counseling and assessment contexts, and provides clarity on what reconciliation means for theory and practice.
---
Educational and School Psychology Section
2017 Featured Speakers
Richard Gallagher
Associate Professor, Department of Child and Adolescent Psychiatry
New York University School of Medicine
Title: Selective History and Future Directions for Interventions in School Settings: Potential Challenges and The Need for Collaboration Between Home and School
Abstract: Clinical and school efforts must be coordinated for the best outcome for children and adolescents in the implementation of School-Based Mental Health. A selective review of the literature will be provided. The challenges and barriers found in implementing coordinated efforts will be discussed and a sample of successful interventions will show how barriers can be skirted. A call for creative thinking to address children that have not responded to best practices will be made. The discussion will inspire seasoned and young clinicians as well as researchers working in schools to continue to make advances in youth mental health and achievement through innovative collaborations.
---
Environmental Psychology Section
2017 Featured Speaker
Paul Hess
Associate Professor, Department of Geography and Program in Planning
University of Toronto
Title: Walking Toronto's Inner Suburbs: Built Environments and Pedestrian Perceptions
Abstract: How do people walk in unwalkable neighbourhoods? In 1961 Jane Jacobs posited that dense, mixed use neighborhoods with short blocks would promote active, walkable streets, but the term "walkability" only entered the scholarly literature in about the year 2000. Since then, however, there is a veritable research industry that has produced thousands of scholarly articles focused on walkability and its relationship with physical activity, reduced obesity, and increased social capital, all of which have been shown to have small but statistically significant relationships to the types of variables Jacobs identified. Very few people, however, have the opportunity to live in these types of walkable neighborhoods which are mostly found in older, now gentrified areas of central cities like Jacob's Greenwich Village in New York or the Annex in Toronto. Instead, most residents of North American urban areas live in more suburban places designed around automotive travel. This talk focuses on the walking experiences of residents who live in several such neighbourhoods in the inner suburbs Toronto. In particular, I focus on areas where due to social-polarization and other social change, many residents live with limited access to motor-vehicles and, therefore, must walk as part of their daily lives. Instead of examining built-environment correlates of walkability, this research takes a different approach and uses community mapping exercises, surveys, and focus groups to understand the walking experiences and perceptions of people who must walk in environments that are objectively hostile for walking.
---
Extremism and Terrorism Section
2017 Featured Speaker
Qiang Fang
Professor, Northwest University of Political Science and Law
Title: How Does China Respond to the Threat of Ideology-Based Extremism and Terrorism?
Abstract: Ideological Extremism and its derivative Terrorism (E&T) spans the world. E&T threats to China share many commonalities with those in other countries, but since individual countries operate under diverse government structures, economies, histories, cultures and stages of development, China, like others faces distinct E&T threats based on cultural, historical and local ideological idiosyncrasies. This talk will present a comprehensive description of China's responses to E&T threats. Given the Chinese legal definition of terrorism, various forms and means of terrorist operation and consequences of terrorism will be presented. Next, methods for predicting terrorist attacks are described. Chinese research regarding development of E&T identity, psychological characteristics of terrorists and their behaviours will be explicated. Finally, the Chinese government's countermeasures including prevention, limiting vulnerabilities, research, guidance and inter-agency coordination will be presented. The necessity for and benefits of international research coordination is demonstrated.
---
Health Psychology and Behavioural Medicine Section
2017 Featured Speaker
Natalie Rosen
Assistant Professor, Department of Psychology and Neuroscience
Dalhousie University
Title: What's Hot in Behavioral Medicine! New Investigator Award Lecture and Reception
Abstract: This presentation will feature hot topics in health psychology and behavioral medicine delivered by this year's New Investigator Award recipient.
---
History and Philosophy of Psychology Section
2017 Featured Speaker
Thomas Teo
Professor, York University
Title: Psychological Humanities, Subjectivity, and Resistance in Aesthetics
Abstract: Outlining the conceptual foundations for a research project that is labeled psychological humanities, content is given primacy over form, competence over performance, and subjectivity over the mind. Subjectivity in this presentation is discussed with regard to resistance to forms of subjectification and injustice, and related to the possibilities of the arts. It is suggested that in neoliberal societies personal, interpersonal, and social struggles and injustices have become intertwined to the point where agentic socio-subjectivity is no longer experienced or conceptualized. Acknowledging that art embodies contradictions of maintaining but also challenging the societal status quo, the possibilities of aesthetics as resistance are reflected. Arts' critical potential of addressing power and resistance is portrayed using examples from economic-political inequalities, injustices of recognition, and subjectification, focusing on the visual and performing arts. Philosophical conditions for the possibility of resistance in the arts are presented and it is argued that aesthetics may be an area of mental life that allows for new streams of fighting injustices, not only on the intra-subjective or inter-subjective, but also on the socio-subjective level. Consequences for the project of the psychological humanities are discussed.
---
International and Cross-Cultural Psychology Section
2017 Featured Speaker
Saba Safdar
Associate Professor
University of Guelph
Title: A Psychological Discussion of Canadian Multiculturalism
Abstract: Canadian multiculturalism has generated much debate about its impact on society. On the one hand it has been praised for providing a policy and a framework for civic integration focusing on both participation in the mainstream society and recognition of other cultural heritages. On the other hand it has been criticized with the argument that it leads to social segregation of ethnic minority members, which also undermines national culture and national identity. In this presentation, results of a series of studies conducted in Canada and elsewhere will be presented to shed light on the value of the Canadian policy of multiculturalism from a psychological perspective. The talk is organized into four distinct but related topics:
A comparison is made between multiculturalism (as a policy practiced by the government of Canada) and interculturalism (as a framework to manage diversity in Quebec).
A comparison is made of the sociocultural and psychological adaptation of immigrants to Canada, the U.S., the U.K., and the Netherlands, using the framework of the Multidimensional Individual Differences Acculturation (MIDA) model.
The results of series of studies on the experience of international students in Canada and their adjustment are discussed.
An examination is made of the social markers of integration that members of recipient nations use when deciding whether or not a migrant is a part of the host community. Specifically, Canadians, Japanese, Singaporeans, and Finns are compared in terms of inclusivity toward immigrants.
---
Psychologists and Retirement Section
2017 Featured Speaker
Dorothea Bye
Aging Coach
Certified Professional Consultant on Aging
Title: What Do You Want To Be When You Retire? A journey in Motivation and Self Discovery.
Abstract: What/who/how do you want to be when/where you retire? These are all both practical and existential questions which you may answer differently at various stages during the last third of your life. Controlling for all externalities, the most important outcome measure common to each of us at all points in time as older adults is our subjective well-being. Whether you are currently just reconnoitering, or in the process of crossing the bridge, or already deep into post-employment territory, navigation of this unmapped frontier can be both exhilarating and anxiety-provoking. My long-term interest has been in exploring which psychological variables produce stable contentment over time for older adults despite external challenges.
Theory-driven academic research has given me evidence-based talking points on which to build knowledge transfer workshops for community-based older adult groups. I'd like to share with you what I've learned from each of these mutually informative worlds. Despite the heterogeneity of "seniors", there are some universal ABC's of retirement that resonate with everybody. There are some basic topics, and easily administrated psychological tests, that are useful in guiding people on this unique journey of self discovery. At the intersection of personality, motivation and activity is a sweet spot to be preserved as we re-calibrate our work/life balance.
---
Psychologists in Hospitals and Health Centre Section
2017 Featured Speaker
Janet Kasperski
CEO
Ontario Psychological Association
Title: People, Purpose and Passion – The Key to Government and Media Relations
Abstract: Ever wondered why some organizations seem to gain the respect and trust of the public, the media and the government? Every wonder how external respect can translate into organizational respect for many roles that psychologists play in hospitals and health centres? The answers are fairly simple. It takes the smart people coming together with a purpose that makes them so passionate that they would literately move mountains to achieve their joint goals. If their purpose is aligned with what keeps members of people on edge especially if the media enlightens the public about the issue, government officials will be kept awake at night until those passionate people bring forth a doable solution to the presenting problem. Our featured speaker, Jan Kasperski, has been bringing solutions forward for more than 50 years. Ms. Kasperski was appointed the Chief Executive Officer (CEO) of the Ontario Psychological Association in 2013, where she is a strong advocate for Ontario's most vulnerable and impoverished citizens. The OPA's government and media relations activities have expanded greatly during that period of time. In addition to achieving greater respect for clinical and academic psychology in the province, Ms. Kasperski's advocacy activities have resulted in invitations for the OPA to join various government planning tables. Specifically, Ms. Kasperski is ensuring that psychology is elevated to a position of prominence in Ontario and across Canada. In her dynamic talk, Ms. Kasperski will impart details of how psychologists working in public sector settings across Canada can work to build successful government and media programs.
---
Psychology in the Military Section
2017 Featured Speaker
Joe Doty
Associate Director of the Leadership Education and
Duke University School of Medicine
Title: Mindful Leadership
Abstract: A precursor to improving the leadership and culture within an organisation should require a conversation about the importance of mindfulness – or being mindful (some prefer the term consciousness or 'being present'). Mindfulness refers to the intentional practice one gives to the content of their own thinking and emotions. Being mindful is an intentional and conscious decision which through training and practice, can become automatic. One of the cornerstone constructs of emotional intelligence – self-awareness, can also be used as a synonym for mindfulness. Vital to this discussion is the notion that individuals are free to think about whatever they choose to think about. One cannot be forced, coerced, or mandated into thinking about anything. Humans can own their own thinking. Mindfulness relates to leadership and leader behaviors because leaders can think about, focus, and prioritize on whatever is important to them and their organisation. Topics such has integrity, change, learning, respect, customer service, community service, teamwork and innovation are just a few of the myriad of topics that can be the focus of the leader's thinking. But regardless of the topic, what the leader chooses to think about will speak volumes of the type of leader they are and the culture within the organization.
---
Quantitative Methods Section
2017 Featured Speaker
Georges Monette
Associate Professor of Mathematics and Statistics
York University
Title: A Frequentist Travels to Bayesland: Field Notes on a Late Rumspringa
Abstract: Through my university's statistical consulting service, I've worked on statistical problems with colleagues from almost every discipline, but none have been more stimulating and interesting than my colleagues in Psychology. As data structures and research questions have become increasingly complex, the consulting service has continually expanded its palette of methodologies and approaches. A recent foray is in Bayesian methods. Traveling abroad leads to fascinating new discoveries with the benefit of getting a fresh perspective on a slew of half-resolved issues back home.
We will review current controversies in statistical inference considered from a frequentist and from a Bayesian perspective. We will see how some recent developments in applied Bayesian methods, for example the Stan modeling language using Hamiltonian Monte Carlo simulation, make the analysis of complex longitudinal and hierarchical data relatively accessible.
Neither side will 'win' the Bayesian/Frequentist controversy, any more than physicists will ever consider either the wave or the particle view of matter as the correct one. The fact that the controversy survives reflects the fact that neither approach provides a fully satisfactory solution to the deeper problem of scientific inference under uncertainty. Awaiting the discovery of a new destination, I've decided to take out dual citizenship.
---
Sexual Orientation and Gender Identity Section
2017 Featured Speaker
Daragh McDermott
Deputy Head of Psychology Department
Anglia Ruskin University
Title: The Changing Nature of Prejudice Towards Sexual Minority Men: Ambivalent Homoprejudice Theory
Abstract: The prevailing trend within academic literature emerging from westernised nations is that prejudice towards sexual minority men is, largely, declining. Yet, concurrently, data collected from gay and bisexual respondents challenges this assertion with evidence demonstrating that the effects of prejudice and discrimination are still apparent.
The key question facing academics at this juncture is how to account for this discrepancy between attitude measurement and sexual minorities lived experiences? One potential explanation is that current conceptualisations of prejudice are not sensitive enough to account for contemporary attitudes towards sexual minorities. For example, prejudice towards gay men has almost exclusively been characterised in terms of hostility in the academic literature. However, myriad other groups have been found to be targets of ambivalent prejudice, comprising both negative and positive attitudes. While some work has sought to extend this theorising to sexual minorities in the past, they have done so based on a paucity of literature and primary data. As a result, questions are raised about such theories' validity.
In this session, a novel theoretical framework of prejudice towards gay men that seeks to account for the limitations of extant theorising, which incorporates adversarial, repellent, romanticised, and paternalistic attitudes will be described. In doing so, the underlying theoretical tenets of 'Ambivalent Homoprejudice Theory', alongside supportive qualitative evidence collected from both heterosexual and gay respondents, will be explored.
---
Sport and Exercise Psychology Section
2017 Featured Speaker
Katie Gunnell
Junior Research Scientist
Healthy Active Living and Obesity (HALO) Research Group / The Children's Hospital of Eastern Ontario Research Institute
Title: Examining the Links Between Exercise, Sedentary Time, Screen Time, and Psychosocial Indicators of Health in Children and Youth
Abstract: Approximately 10-20% of Canadian children and youth have a diagnosed mental disorder and these prevalence rates are increasing. Mental disorders and their associated symptoms can cause considerable personal and economic burden. Since many mental disorders or symptoms begin in early childhood, this represents a key period for intervention. For decades, researchers have shown that exercise can have favourable effects on symptoms of mental disorders and can enhance positive psychological health. More recently, with the release of Canada's 24 Hour Movement Guidelines, researchers have recognized that there is an important interplay between exercise and other behaviours that children and youth engage in during a typical day. That is, exercise, sleep, sedentary time, and screen time can interact to effect psychological health in children and youth. In this presentation, I will review research that has been conducted to examine the unique effects of exercise and other behaviours such as screen time, sedentary time, and sleep as factors associated with psychosocial health. I will also present results from my program of research, which has examined reciprocal effects between exercise and psychological health in children and youth. Finally, I will outline limitations of previous work and suggest future avenues of research.
---
Students in Psychology Section
2017 Featured Speaker
Jessica Dere
Assistant Professor
University of Toronto Scarborough
Title: Thinking Culturally About Mental Health
Abstract: The CPA Section for Students is pleased to welcome Dr. Jessica Dere as our Keynote Speaker for the 78th Annual Canadian Psychological Association Convention. Dr. Dere is an Assistant Professor, Teaching Stream, in the Department of Psychology and Graduate Department of Psychological Clinical Science at the University of Toronto Scarborough. Her research interests lie at the intersection of cultural and clinical psychology. She is passionate about helping to promote and disseminate a culturally-informed approach to mental health through research, teaching, and clinical training and practice. Drawing on illustrative examples and recent empirical findings, Dr. Dere will demonstrate the fundamental role that cultural factors play in mental health and illness. Dr. Dere will also discuss findings from a recent project that she has been conducting with her students, involving an analysis of a national mental health anti-stigma campaign through a critical cultural lens.
---
Teaching of Psychology Section
2017 Featured Speaker
Rajiv Jhangiani
Faculty Member, Department of Psychology
Kwantlen Polytechnic University
Title: Teaching of Psychology Featured Speaker: Open Educational Practices in Psychology – A win for students, a win for faculty and a win for administration, and the research backs it up.
Abstract: The term "open educational practices" encompasses the creation, adaptation, and adoption of open educational resources as well as the use of "non-disposable assignments" that provide authentic learning experiences to students while scaffolding their participation in public scholarship. Open Educational Practices bring greater access, convenience, cost-savings and course performance for students. For faculty, they permit the modification of textbooks and other materials to suit their course and pedagogical goals, including the embedding of assignments. For institutions, they have been linked with higher program completion and student retention rates. This talk will present compelling research on the efficacy of OERs and insight into the adoption of such resources. This presentation will make the empirical case for the move away from traditional (closed) practices and why it is not only desirable but inevitable, and how open practices support the university's mission by serving both social justice and pedagogical innovation
Dr. Rajiv Jhangiani has produced open license textbooks on research methods in psychology and social psychology He is one of three "Faculty Fellows" on the BCcampus Open Textbook team. In addition to his pioneering work around open textbooks, Dr. Jhangiani serves as the director of the Social & Political Cognition Lab at Kwantlen Polytechnic University, is an associate editor of the journal Psychology Learning & Teaching, and the director of research, resources and special initiatives for the Early Career Psychologists Committee of the Society for the Teaching of Psychology.
---
Women and Psychology Section
2017 Featured Speaker
H. Lorraine Radtke
Professor, Department of Psychology
University of Calgary
Title: Reflections on a Feminist Psychology
Abstract: The study of women and gender within psychology has "escaped" the boundaries of feminism, according to Alice Eagly, Asia Eaton, Suzanna Rose, Stephanie Riger, and Maureen McHugh in their article entitled Feminism and Psychology: Analysis of a Half-Century of Research on Women and Gender that was published in 2012. Although the discipline of psychology shows no signs of abandoning research relevant to women and gender, this research is rarely explicitly identified as feminist research. This can be understood as part of the on-going backlash against feminist thought and feminism as a political movement that became perceptible by the 1980's. By ignoring the history of feminist contributions to the field, the theoretical insights of feminist psychology have also become invisible. The dominance of a neoliberal discourse with the accompanying assumption that we are all "free and empowered" individuals provides a further pull away from feminism and erodes the political agenda of feminist psychology. In this paper, I reflect on the significance of this, drawing on my own research, which has explored varied topics of relevance to women. I will focus on the concept of power, a topic that attracted my attention early in my development as a feminist psychologist and has been a persistent theme in my approach to research. I will argue for a critical feminist psychology as the way forward to recoup distinctive feminist voices.